ED likely to file fresh chargesheet against Karti Chidambaram in Aircel-Maxis case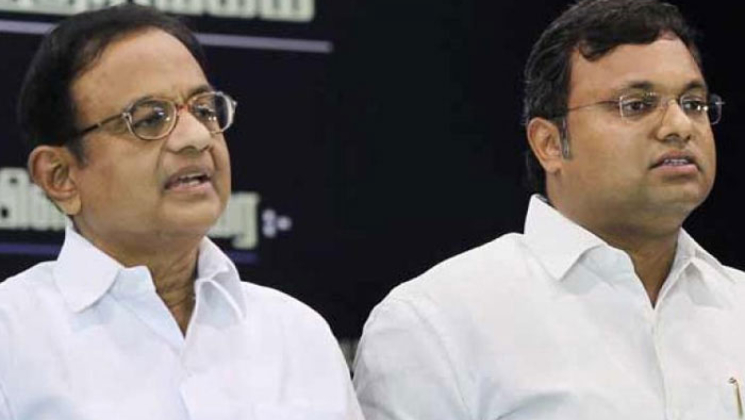 The Enforcement Directorate (ED) is expected to file a fresh charge sheet against former finance minister P Chidambaram's son Karti Chidambaram in connection with the latter's alleged involvement in the Aircel-Maxis Case.
While talking to ANI, BJP senior leader, Subramanian Swamy said that the charge sheet should have been filed much earlier, but due to some officers in the ED who were trying to help Chidambaram, the process got delayed.
He said, "This should have been done much earlier but few officers of the Central Bureau of Investigation were helping Chidambaram, even a few ministers were helping him, but now the Prime Minister has stopped all these. The CBI and the ED have been asked not to entertain any interference from anyone and take their own decisions."
"After the charge sheet will be filed against Karti, another will be issued against Chidambaram. Chidambaram will again have to appear before the ED, he keeps on lying but gets caught."
As Karti P. Chidambaram's son returned from the United Kingdom on Feb 28, he was arrested at the Chennai airport, for his alleged role in the case. Currently, Karti is on bail too.
During his father's reign as the Finance Minister, He allegedly took service charges for getting the FIPB clearance to INX Media for receiving funds from abroad worth Rs 305 crore in 2007.
The Aircel-Maxis deal case, which emerged out of 2G spectrum cases, pertains to a grant by the Foreign Investment Promotion Board (FIPB) to firm M/S Global Communication Holding Services Ltd for investment in Aircel.
The ED had earlier said that the FIPB approval granted in 2006 by Chidambaram was beyond his mandate as he was only authorised to accord approval on project proposals up to Rs 600 crore.
On June 12, P Chidambaram appeared before the Enforcement Directorate for the second time for a fresh round of questioning pertaining to the alleged money laundering in the case.
The former finance minister has been given protection from arrest by the ED till July 10 by the Patiala House Court.