Eid-al-Fitr 2020: Date, Time, Significance and Special Recipes
Eid al-Fitr 2020: Everything you need to know about the holy festival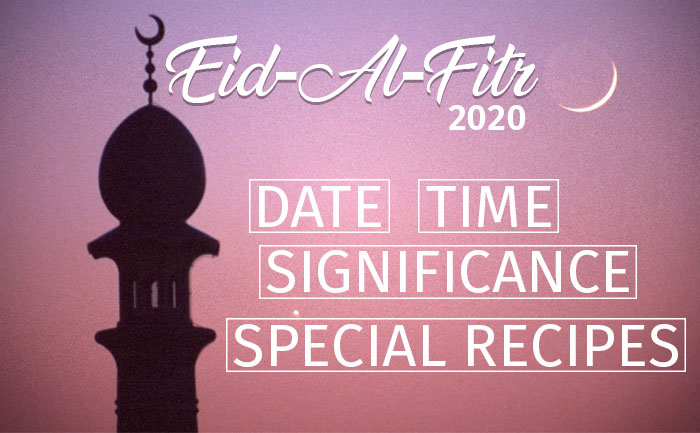 Eid literally means a feast in Arabic. There are two major Eids in the Islamic calendar per year – Eid al-Fitr earlier in the year and Eid al-Adha later. Eid al-Fitr is a three-day-long festival and Eid al-Adha is four-days-long and is known as the "Greater Eid." This year Muslims all over the world will be celebrating Eid-al-Fitr.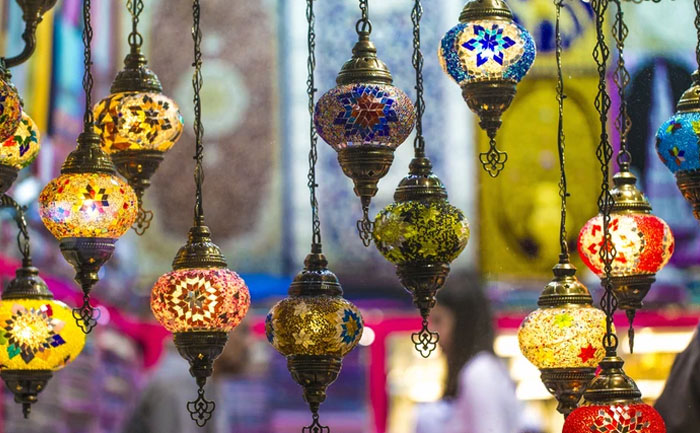 Yes, Muslims around the world will soon bid farewell to the Muslim fasting month Ramadan. It is the ninth month of the Islamic calendar and lasts for 30 days. The date depends on the sighting of the Shawwal moon. The devout will then prepare for the festival of Eid al-Fitr. Also known as "Festival of Breaking the Fast" it marks the end to the month of fasting and prayers.
Eid-Al-Fitr is also known as the 'Meethi Eid' as the celebrations often comprise of sweet delicacies such as sheer khurma, khubani ka meetha and khalja pheni.
Here is all you need to know about Eid-Al-Fitr 2020: Date, Time, and Significance:
Date:
This year Eid al-Fitr celebrations will begin either on Saturday, May 23, or Sunday, May 24. It depends on the sighting of the moon.
Significance:
Eid Al Fitr was started by Islamic Prophet Muhammad. It is believed that Prophet Muhammad got the first revelation of the Holy Quran during the month of Ramadan. As a mark of respect to Allah and to show gratitude to him for the true knowledge that he gifted to his sons and daughters, the prophet asked his followers to pass the month of Ramadan in fasting, prayers, and other austerities and end the month-long non-indulgence with festive celebrations. Eid Al Fitr then marked the end of fasting from dawn to dusk during Ramadan and the beginning of the Shawwal month.
How is Eid-Al-Fitr celebrated?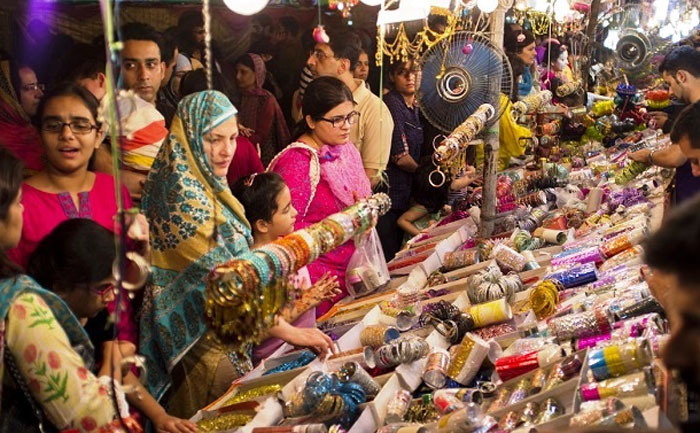 Eid-Al-Fitr marks the end of Ramadan, the holy month during which Muslims observe Roza. Eid is celebrated during the first three days of Shawwal which is the 10th month of the Islamic calendar. On Eid ai-Fitr day, devout Muslims attend prayer sessions, listen to a khutba (sermon), and give zakat al-Fitr (charity in the form of food). They will then dress up in festival finery and after embracing and wishing one another 'Eid Mubarak' will gorge on a varied table of yummy food along with family and friends. Traditionally, Eid is celebrated for three days in all Muslim-majority countries.
Little children are given 'Eidi' they are small gifts as a token of love from elders. It is common for Muslim-majority nations to decorate their streets with festive lights to commemorate the end of the holy month.
Prayers of Eid-ul-Fitr: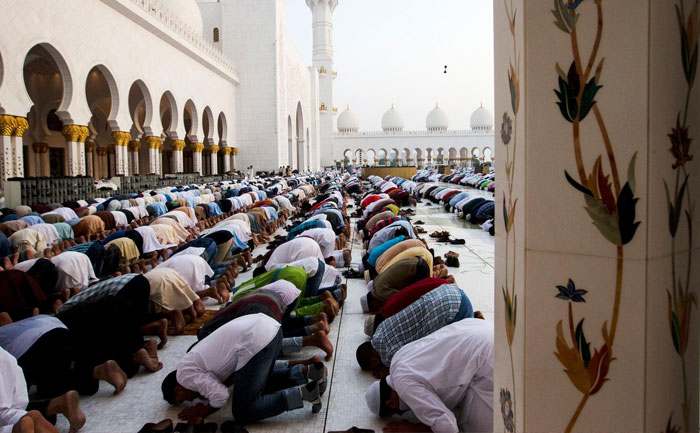 "Allaho-Akber, Allaho-Akber. La ila-ha ill-lal-lah. Allaho-Akber, Allaho-Akber. Wa-lilahill hamd"
Means- "Allah is great, Allah is great. There is no god but Allah. Allah is great, Allah is great. And all praises are for Allah".  The special prayer of Eid is known as Salaat. The offering of prayer or Salaat on Eid-ul-Fitr consists of two units called Rakats. This prayer is offered in an open field or a huge hall. It is followed by the raising of the hand to the ears with repeated chants of "Allahu Akbar" or "God if greatest" six times which is known as Takbirs.
What are common Eid greetings?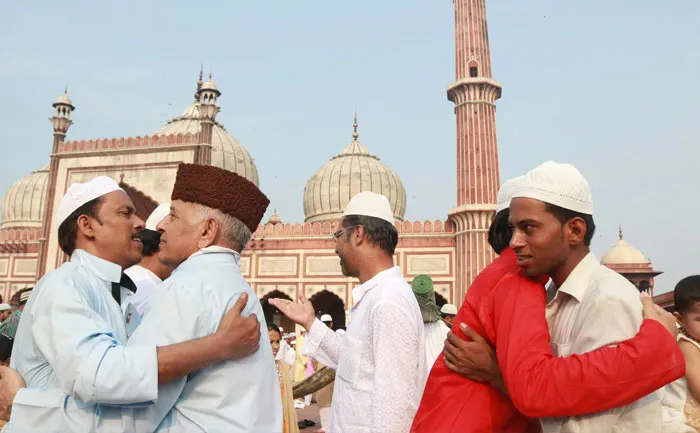 The most popular greeting is "Eid Mubarak" (Blessed Eid) or "Eid sa'id" (Happy Eid). In Indonesia they say "Selamat Lebaran", which means Happy Eid. Other variations are "Mutlu Bayramlar" in Turkish and "Barka da Sallah" in Hausa, a Nigerian language. Bangladesh : Shemai Eid. Malaysia : Hari Raya Puasa/Hari Lebaran, Singapore : Hari Raya Aidilfitri/Hari Otak/Hari Raya Idul Fitri/Hari Raya Puasa. Pakistan : Choti Eid.
Impact of COVID-19 on Eid al-Fitr:
This year, Eid shall take place when the world is amid a global crisis- Covid-19. Eid prayers have been cancelled in several Muslim countries amid the coronavirus pandemic, including Oman and Egypt. Saudi Arabia's Grand Mufti on Sunday urged Muslims to pray at home instead of going to the mosque. The World Health Organization (WHO) has instructed that people should maintain social distancing at all times for their own safety and the safety of others. They also said that this should be practiced during the holy month of Ramadan.
Check Out Some Eid Recipes: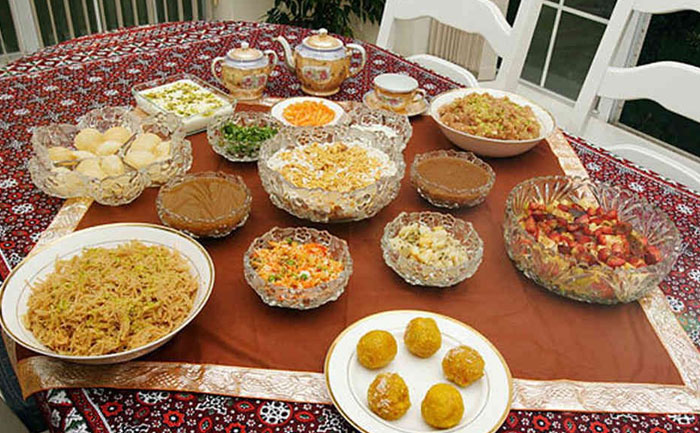 Chicken Biryani:
Ingredients
2 kg chicken breast
Take 2 tsp turmeric
Also, 2 cups Basmati rice
1 packet Vermicelli noodles
2 onions, diced
1 cup sultanas
2 large carrots, peeled and diced
4 potatoes, peeled, diced and parboiled
2 cups shelled peas
4 tsp spice mix (cinnamon, clove, black pepper, ginger, sweet paprika, cardamom, and nutmeg)
1 tsp Chilli powder
Vegetable oil
Instructions
Soak rice in cold water for 1 hour.
Cut chicken into bite-size pieces and boil in a saucepan with a small amount of water and a tsp of turmeric. Set aside.
In a pan, fry the Vermicelli noodles in vegetable oil and set aside. Dice the potatoes, boil in water and then lightly fry in oil. Set aside.
Fry the diced carrot in oil, then add the diced chicken, 2 tsp of Mandaean spice mix, 1 teaspoon of turmeric and 1 tsp chili powder.
Mix together until chicken begins turn brown. Chop the onion and add to the mixture. When the onion has begun to cook add the peas, sultanas, and a tablespoon of salt. Lastly, add the cooked potatoes.
Boil the rice in a large saucepan and when cooked, add the broken fried vermicelli noodles. Stir through and immediately drain and return to the large saucepan, ready to add the combination of Biryani ingredients.
Add 2 more tsp of the spice mix to the chicken and vegetable mixture. Then pour the mixture onto the rice and mix through
To serve, spoon out the rice and chicken mixture onto a large platter or shallow bowl.
2. Chicken Seekh Kebabs:
Ingredients
1 Cup Meat (minced)
1/2 tsp Chilli flakes
1 tsp Ginger & garlic paste
2 tsp Lemon juice
A 1/2 tsp Coriander powder
1/2 tsp Cumin powder
Take 1/2 tsp Garam masala
3 tsp Onion paste
1 tsp Bread crumbs
1 Egg (yolk and white separated)
tsp Olive oil
To taste Salt
How to Make Chicken Seekh Kebabs
In a food processor, grind meat, chili flakes, ginger & garlic paste, lemon juice, coriander powder, cumin powder, garam masala, and salt to a smooth paste.

To this mix, add onion paste, bread crumbs, egg yolk and white of the egg, oil, and grind again. Set aside in a fridge for one hour.
Grease the skewers then divide the mixture into equal portions and spread each portion onto a skewer creating a uniformly flattened shape around each skewer.
Grill the kebabs on an outdoor barbeque grill or an indoor grill pan until done. Garnish with lemon or lime wedges and serve with mint chutney.
3. Sheer Khurma:
Ingredients:
2 tbsp Pure ghee
75 gms sawaiyyan (vermicelli)
5-7 green cardamom
2 litres full cream milk
¾ litre full cream
170-350 gms sugar
200 gms livered almonds
100 gms golden or green raisins
2 dried dates
edible gold dust (optional) or varak (see Note)
Instructions
Take a large, heavy-bottomed pan. Place pan on medium-high heat and add the ghee. When hot, add cardamom seeds and vermicelli.
Let the spices cook for 3-5 minutes, stirring constantly, till the cardamom is fragrant and the vermicelli begins to change color slightly.
Add the milk, cream, sugar, almonds, raisins, and dried dates. Stir.
Turn the heat to a low temperature and let the mixture cook, uncovered, for 1-1½ hours.
The pudding will need to be stirred every 10-15 minutes so that the base of the pudding doesn't burn.
When the mixture reaches the desired consistency, turn the heat off.
Allow it to cool at room temperature for 1 hour then refrigerate overnight.
Serve the pudding with a dusting of edible gold (optional) or a layer of varak (see Note), and a sprinkling of slivered almonds.
Serve immediately. (Courtesy: NDTV Food)
Eid Mubarak to everyone!
Also Read:  Ramadan Fast: When is the first roza of Ramadan 2020?