Ekta Kapoor's Rs 60,000 goes missing, files complaint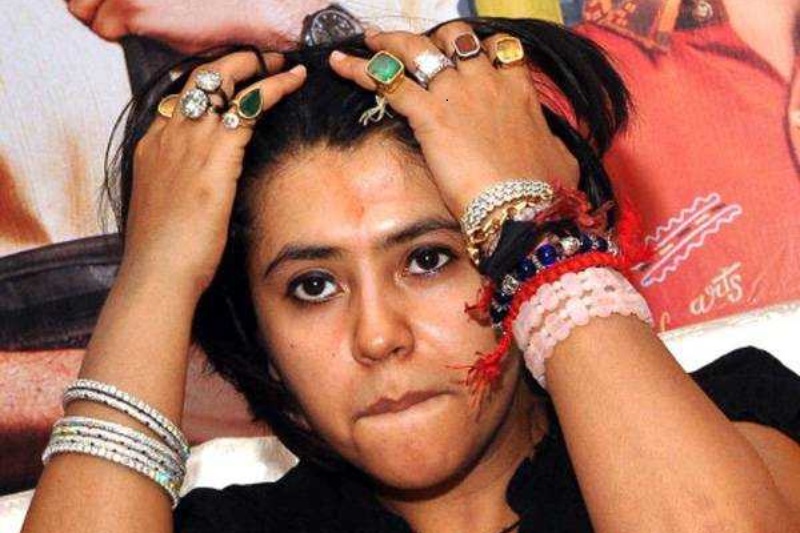 Ekta Kapoor, a film producer has registered a complaint with the Juhu police station after she learnt that Rs 60,000 missing from her handbag. The police have filed a case against unidentified persons under section 379 of the Indian Penal Code.
According to the complaint, Kapoor mentioned that she had kept Rs 1.5 lakh cash in her handbag last week. "On Saturday, when she lifted her bag, it felt lighter. On counting the cash, she realised that Rs 60,000 was missing. She approached the Juhu police station and filed a complaint," a source told mid-day.
The incident has been confirmed by Dattatray Pandurang Bhargude, an assistant commissioner of police. "It could be the handiwork of someone working in her Juhu bungalow. The accused will be arrested soon," he said.
According to the report, the police station has formed a three member team to investigate the matter. The cops have interrogated five people, including the driver and domestic help. "We haven't given clean chit to anyone yet. If need be, they will be called for questioning again," the source added.
"The addresses and bank account details of the five suspects have been taken on record. We will scan these details to find out whether the stolen cash has been deposited in any of these accounts. Or, whether they have given the cash to any of their relatives," the source told mid-day.
On the condition of anonymity, an officer said, "All the suspects who have been quizzed in the case have denied their involvement."
He also said CCTV footages were being scanned to find out if any outsider barged into her bungalow to commit the offence.
Also read: Ekta Kapoor and Tiger Shroff's mother have something to say about nepotism