Premier League: Manchester United hold Arsenal to a thrilling 2-2 draw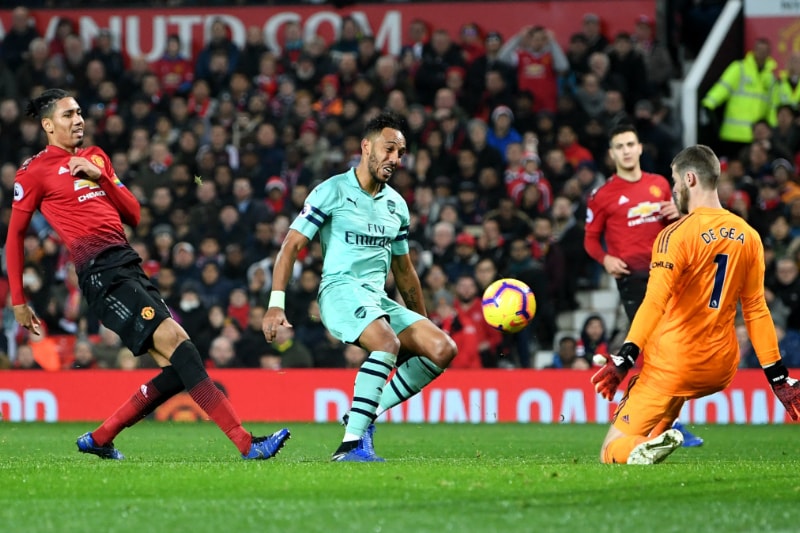 Manchester United came back twice from behind to snatch a point against Arsenal at the Old Trafford in the Premier League on Thursday.
Arsenal, coming from a 4-2 win over Tottenham in the North London derby last weekend got off to a good start with defender Shkodran Mustafi's header in the 26th minute that was misjudged by David De Gea after Ander Herrera failed to come up with a proper clearance.
But United made a comeback very soon when Anthony Martial sent one into the Arsenal net after goalkeeper Bernd Leno's half-clearance off a free-kick.
Also read: Premier League: Arsenal complete stunning comeback with 4-2 win over Tottenham Hotspur
The score was levelled at 1-1 with both teams desperate to search for the winner. Eventually, it was Arsenal who succeeded in finding the net for the second time when substitute Alexandre Lacazette scored in the 68th minute. The script, once again followed a similar storyline as United, for the second time in the match, equalised through Jesse Lingard, who scored his first goal for the Red Devils this season.
The hosts could only thank De Gea for the fine saves after the leveller as the spoils were shared by both the sides. United now are in the eighth position in the league while Arsenal dropped to the fifth.
Nonetheless, Unai Emery and his men extended their unbeaten streak to 20 matches in all competitions this season.
Image credit-Goal.com