Elias Speaks About His Championship Ambitions And The WWE Universe
Elias won his first title in WWE in May when he pinned R-Truth to gain the 24/7 Championship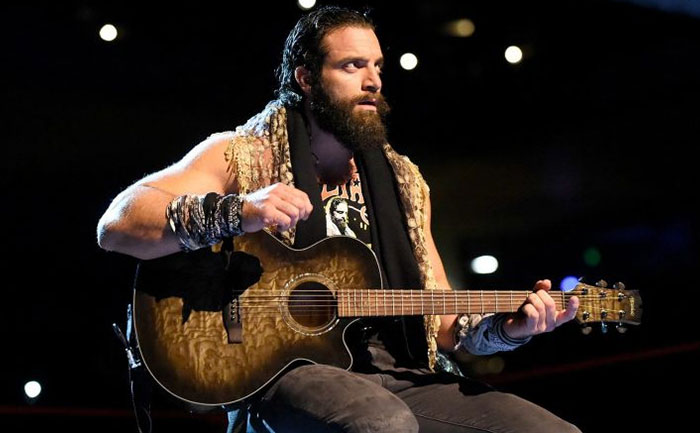 WWE Superstar Elias recently sat down for an interview with The Commercial Appeal where the former WWE 24/7 Champion focused on the year to come, sharing his plans as well as his championship aspirations. Elias admitted that he has his target set on the WWE Intercontinental Championship moving forward. After proving his worth, Elias said he would also like to eventually be in consideration for the WWE Universal Championship. The wrestler was confident in his ability to achieve these goals, saying,  "I've got every tool you could imagine to get there, so it's just a matter of opportunity and timing, as far as I'm concerned,"
Elias On The WWE Universe
Elias has certainly changed his tune when it comes to the WWE Universe. The WWE superstar revealed that he had spent his time away traveling and reflecting on his time in the WWE so far. He said that he realized the WWE universe played a major part in making or breaking a star. Therefore, he would now work to gain the support of the community he once shunned.
"They need to be on your side, and it just so happens I've got the power to manipulate people with my music, with my words, with everything I do, and it looks like that is the approach I am going to have to take moving forward," Elias said.
Elias also admitted that the things he had said or sung in the past may have been hurtful as the truth can hurt. However, he is confident that he has the make the WWE Universe see the truth.
ALSO READ: Dave Bautista Flirts Up A Storm With Fellow WWE Wrestler Dana Brooke On Twitter