63 Celebrity TikTok Accounts You Need To Follow Right Now
Celebrities on TikTok: Here's the list of all the popular personalities who are on the video app, TikTok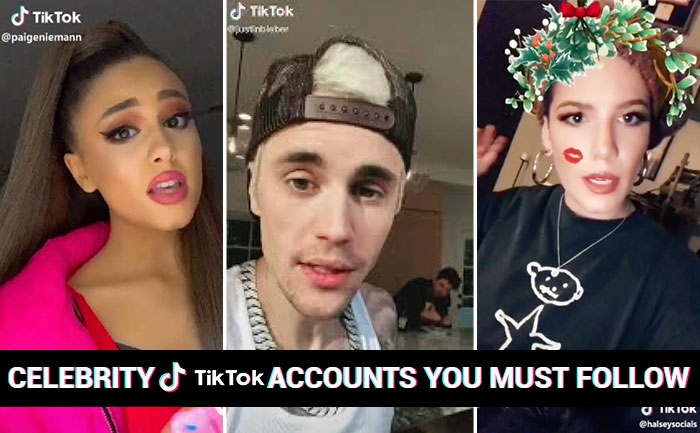 TikTok is undoubtedly one of the most beloved video apps that is not only being used by common people but the biggest celebrities across the world as well. Do you know that TikTok has been declared the 7th most downloaded mobile app of the decade? You would be shocked to know the list of celebrities who are on TikTok. Bollywood Celebrities On TikTok
Among the best and biggest celebrities who are on TikTok are Ariana Grande, Jonas Brothers, Lizzo, Britney Spears, Halsey, HRVY, Troye Sivan and others. The latest popular personality who joined TikTok is Justin Bieber. The list of TikTok celebrities we have mentioned below have over 10 million followers.
At one point, the most popular account on TikTok belongs to German twins named Lisa and Lena. Yes, they have 32.3 million on TikTok. However, Lena and Lisa deleted their account in March last year to "break new ground." Currently, the most followed user of TikTok is Loren Gray with over 36.3 million followers.
If you are struggling to find popular personalities on TikTok, we have discovered all the best celebrity TikTok accounts which you must follow right now. Find your favourite celebrities on TikTok with our handy list of popular names and faces you should be following.
Celebrity TikTok Accounts: 63 Celebrities who are on TikTok
Justin Bieber — @justinbieber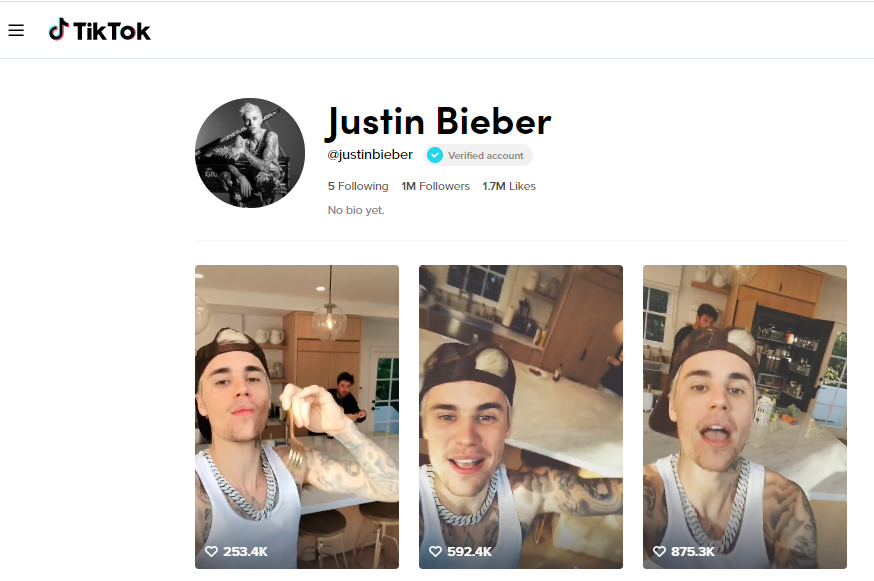 Loren Gray — @lorengray
Baby Ariel — @babyariel
Zach King — @zachking
5 Seconds Of Summer —  @5sos
Kristen Hancher — @kristenhancher
Lucas and Marcus — @dobretwins
Avneet Kaur — @avneetkaur_13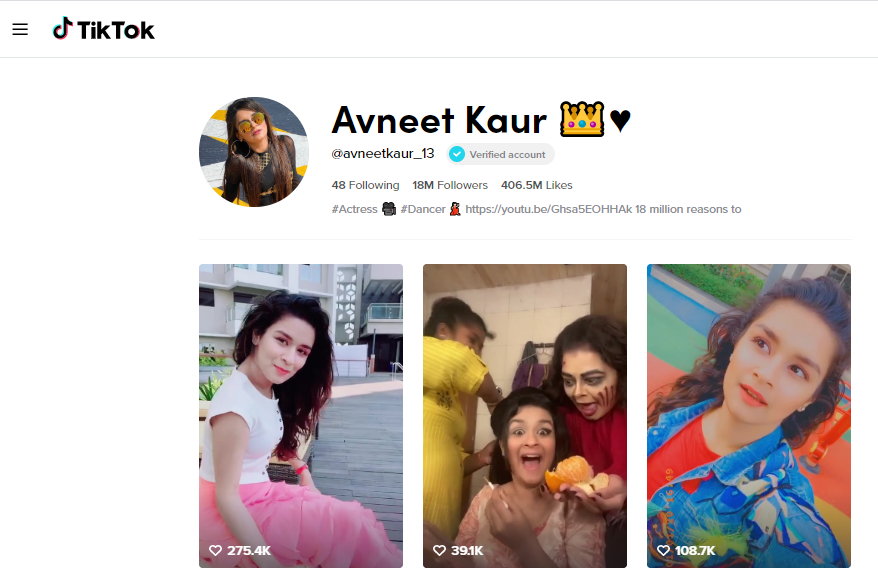 Cameron Dallas — @camerondallas
Anne-Marie —  @annemarieiam
Ansel Elgort  — @anselelgortofficial
Ariana Grande — @arianagrande
Baby Ariel — @babyariel
Bella Thorne — @bellathorne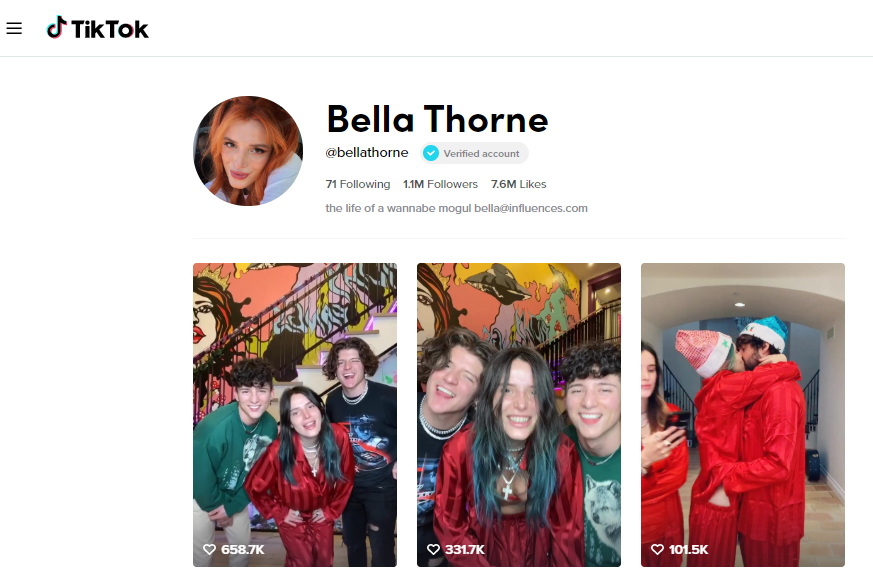 Bhad Babie — @bhadbhabie
Britney Spears — @britneyspears
Camila Cabello — @camilacabello
Cardi B — @iamcardib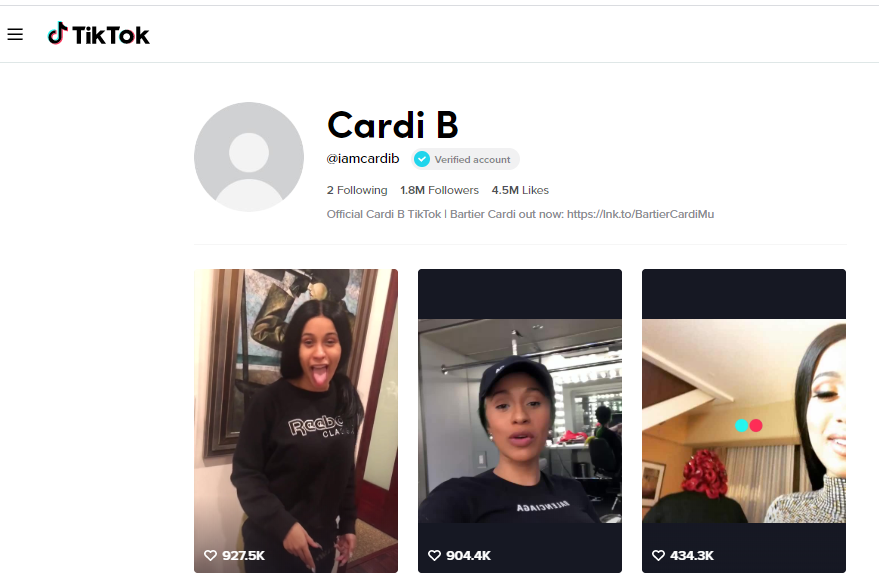 Colleen Ballinger — @colleensingsstuff
Demi Lovato – @ddlovato
Dua Lipa — @dualipaofficial
Ed Sheeran — @edsheeran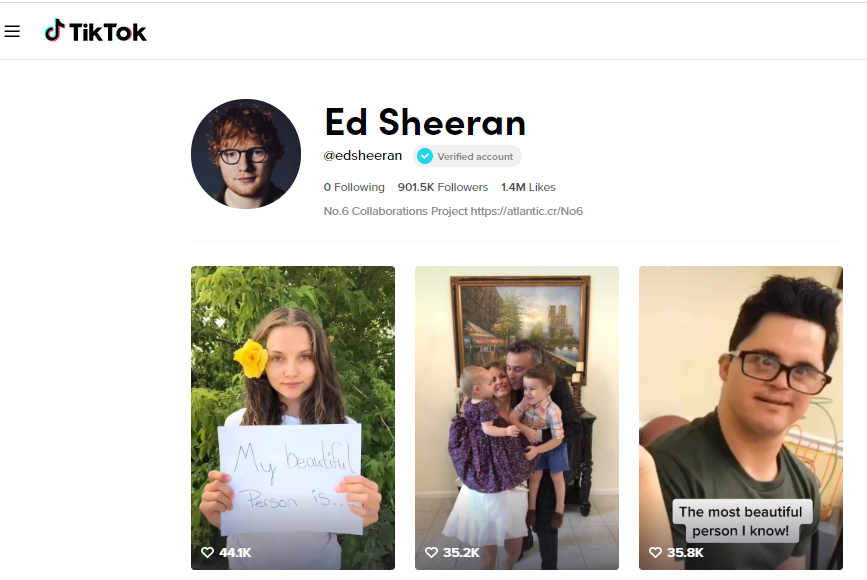 Ethan Dolan — @ethandolan
Frankie Grande — @frankiejgrande1
Gabbie Hanna — @thegabbieshow
Grayson Dolan — @graysondolan
Halsey — @halsey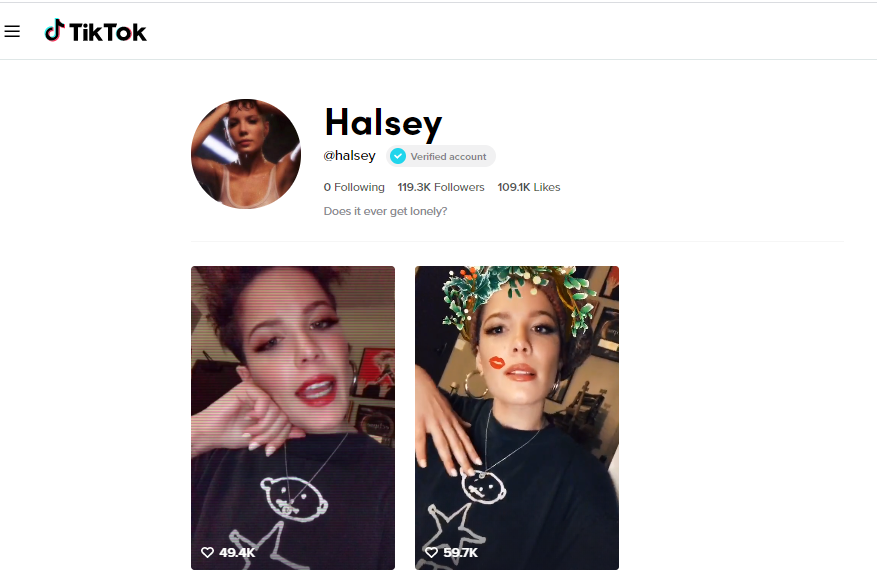 HRVY – @hrvy
Jacob Sartorius — @jacobsartorius
James Charles — @jamescharles
Joe Sugg — @joe_sugg
JoJo Siwa — @itsjojosiwa
Jonas Brothers — @jonasbrothers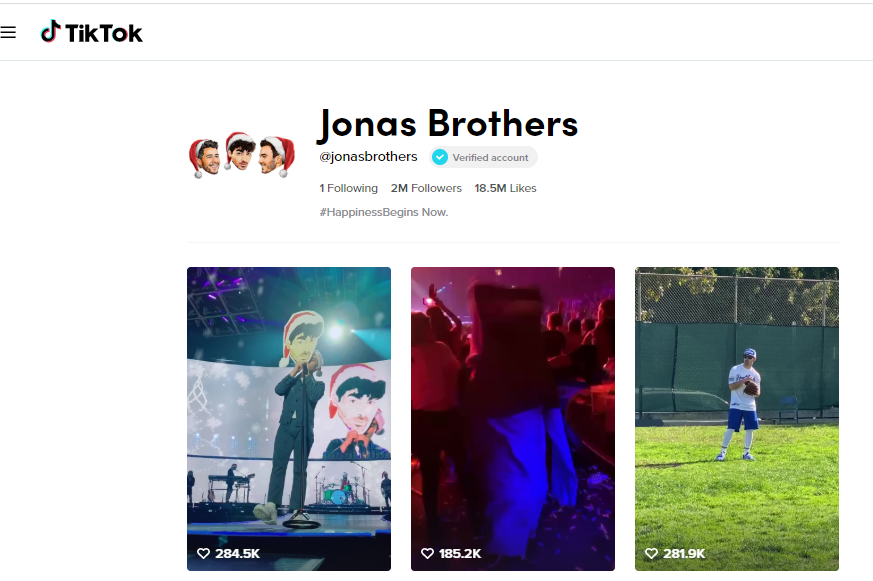 Katy Perry — @katyperry
Keke Palmer — @kekepalmer
Khloe Kardashian — @khloékardashian
Liza Koshy — @lizzza
Lizzo — @lizzobetikin
Meghan Trainor — @meghantrainor
Nick Jonas —  @nickjonas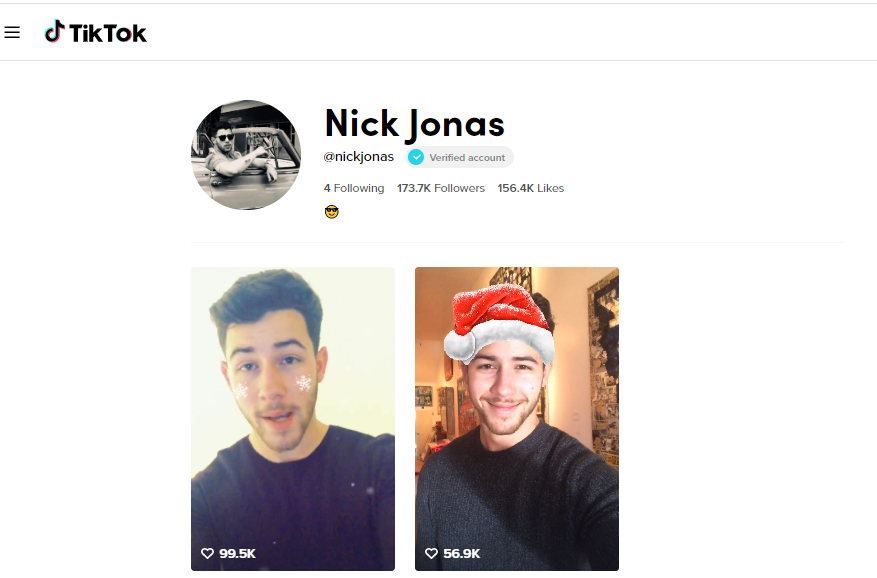 Nicki Minaj — @nickiminaj
Post Malone — @postmalone
Rita Ora — @ritaora
Kesha — @Kesha
David Dobrik — @daviddobrik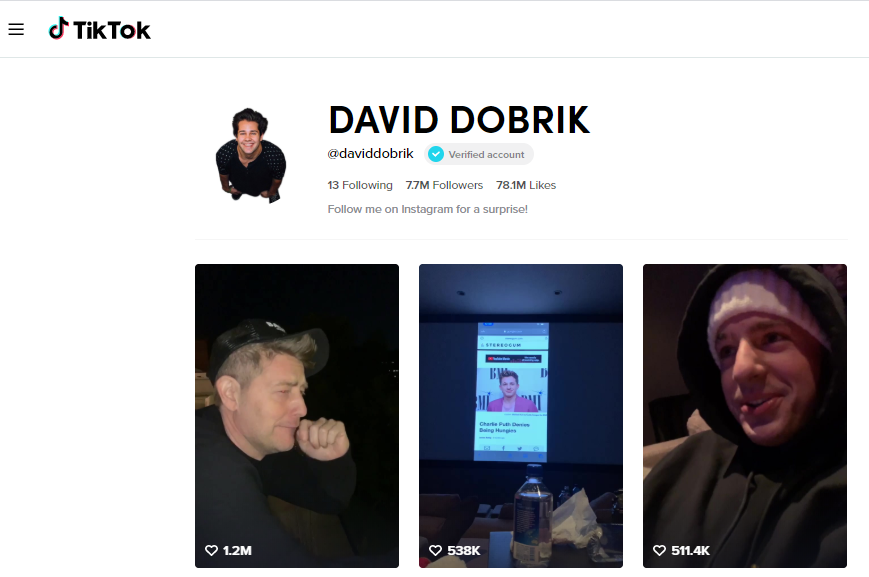 Trisha Paytas — @trishlikefish88
Troye Sivan — @troyesivan
Vanessa Hudgens — @vanessahudgens
Zara Larsson — @zaralarsson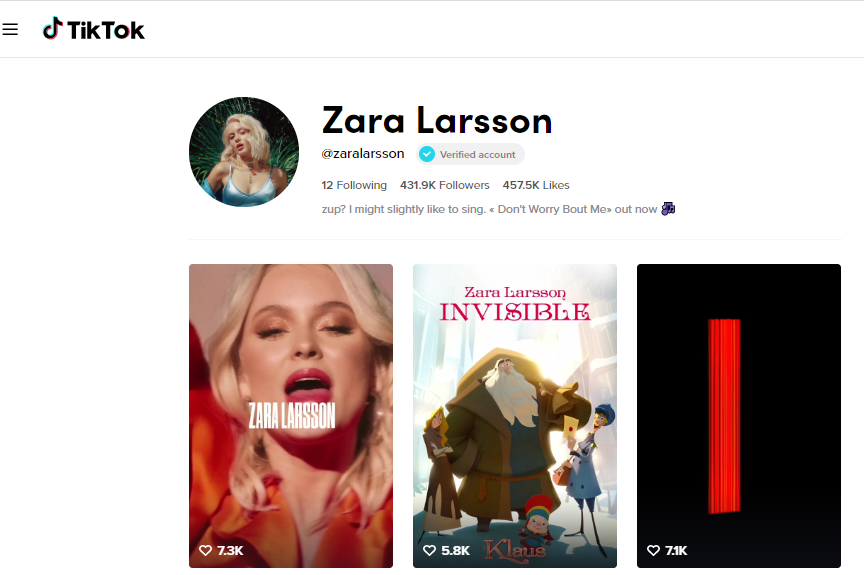 Lil Yachty — @lilyachty
Kourtney Kardashian —  @kourtneykardashian
Offset — @offsetyrn
Jason Derulo —  @jasonderulo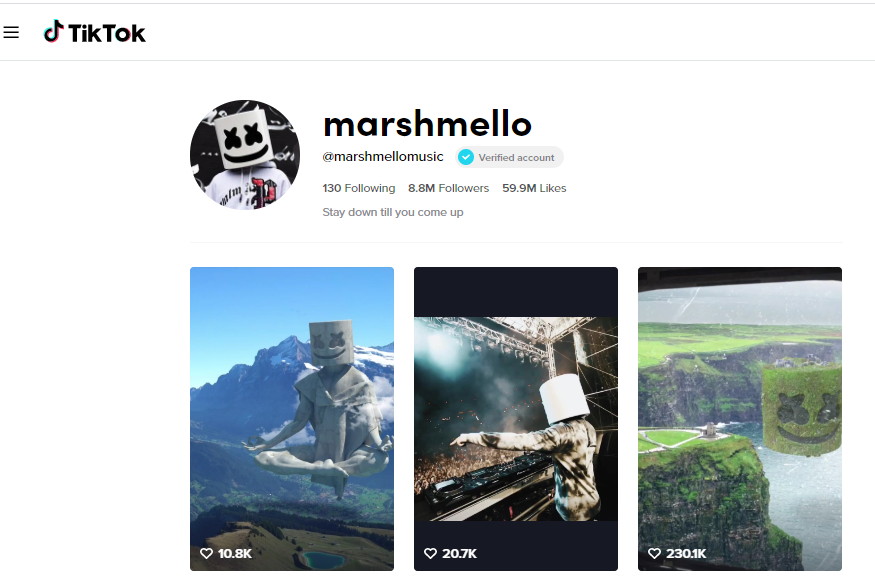 Marshmello —  @marshmellomusic
Ashley Benson — @ashleybenson
Jimmy Fallon — @jimmyfallon
Swae Lee — @swaelee
Peyton List — @peytonlist
Tony Hawk — @tonyhawk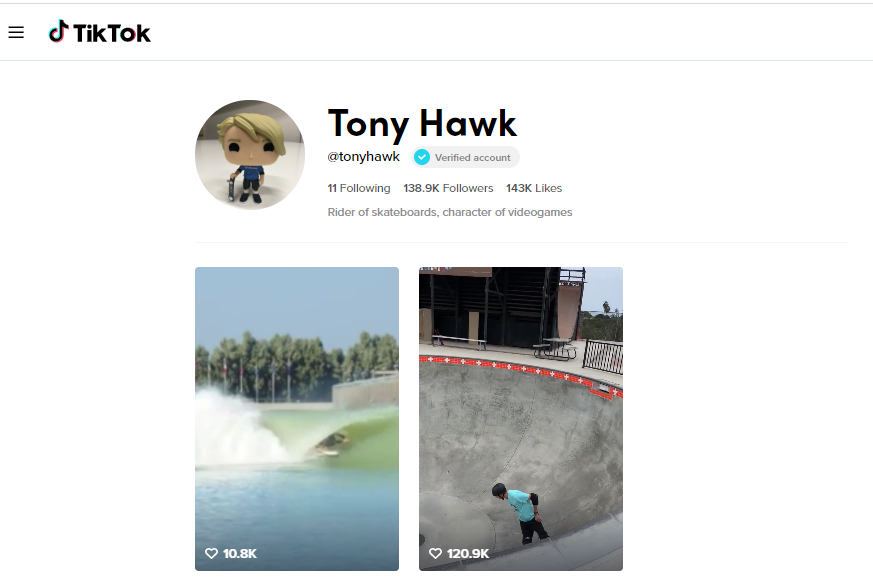 Awkwafina — @awkwafina
Serayah — @serayah
Nina Dobrev — @ninadobrev
Jonathan Cheban — @foodgod
This is a list of popular celebrities across the world who are on TikTok. We have also curated a list of people who became TikTok star in India. The list of Indian TikTok stars has names of Riyaz Ali, Nisha Guragain, Avneet Kaur, Jannat Zubair, Faisu and Arishfa Khan.
Notably, the name we have mentioned in the list of Indian TikTok celebrities has more followers than most of the names we have mentioned above. Yes, there are multiple Indian TikTok stars who have over 20 million followers and dozens have over 10 million followers.