Ellen DeGeneres Faces Backlash On Social Media For Her 'Quarantine Like Jail' Joke
Ellen DeGeneres is being criticised on social media for comparing quarantine at home to being in jail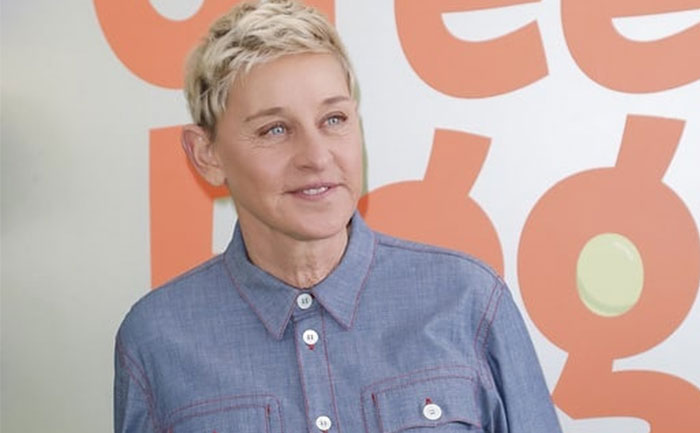 One of America's most popular TV personalities, Ellen DeGeneres, faced backlash on social media (on Wednesday) after comparing her self-isolation to being in prison. Ellen came up with a show filmed by her wife, actress Portia De Rossi.
In the video, DeGeneres is seen sitting in an armchair and she was saying, "One thing that I've learned from being in quarantine is that people – this is like being in jail, is what it is.
"It's mostly because I've been wearing the same clothes for 10 days and everyone in here is gay," she said laughing at her own joke.
You can check the video here.
She also praised the health workers for battling the coronavirus pandemic but the 'prison' and 'gay' jokes didn't go well with netizens. They slammed her for her jokes.
Social justice activist Diana Diana #FreeThemAll4PublicHealth tweeted, "I have actual friends and loved ones who are currently incarcerated. They are locked down in horrific conditions and terrified what is going to happen to them. Your 'joke' about being quarantined at home being like that is unfunny and disrespectful."
Caleb Grossman wrote on Twitter, "Hey @TheEllenShow, prisoners across this country are trapped in 24-hour quarantine in cells that are probably about the size of one of your showers & others are sleeping 3 feet away from sick inmates. And they're dying. You aren't experiencing anything close to prison."
"What a great look for Ellen as thousands of people sit in actual jail cells just hoping for the best without soap and basic protections," Caroline Darya Framke tweeted.
One user wrote, "I'd almost assume that Ellen's stupid "everyone in jail is gay" joke would be nixed in a normal filming situation but she's always been awful"
What are your thoughts on Ellen's remark? Do let us know.
Also Read: COVID-19: Sonu Sood Offers His Mumbai Hotel For Healthcare Workers