Game of Thrones star Emilia Clarke Almost Appeared In Iron Man 3
Emilia Clarke almost made it to the Avengers world through Robert Downey Jr's Iron Man 3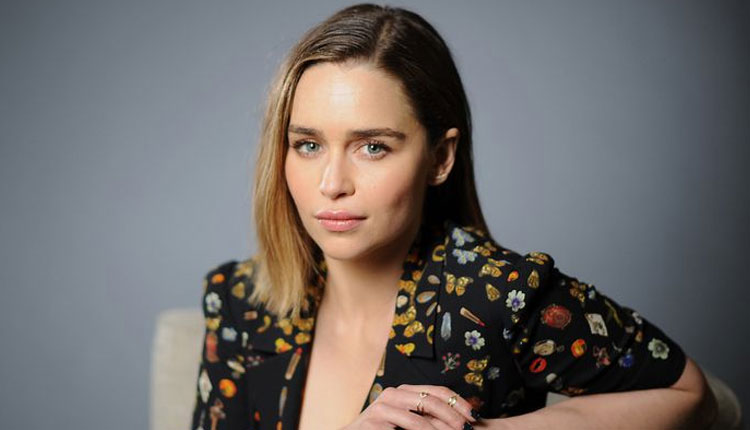 You must be a fan of Emilia Clarke — who played Daenerys Targaryen in Game of Thrones — but do you know that she almost made it to the Avengers world through Robert Downey Jr's Iron Man 3 in 2013. Yes, this news is revealed by none other than Marvel Cinematic Universe stating that Emilia Clarke had an opportunity to work in superhero film with Robert Downey Jr.
Taking to social media the co-writer of Iron Man 3, Drew Pearce shared a picture of a name showcasing reading table for the film in 2012. Notably, there were three people sitting at the table including Emilia Clarke. Yes, she was present there with Robert Downey Jr. and Don Cheadle.
However, Emilia Clarke didn't end up appearing in Iron Man 3, Drew Pearce simply said. He wrote on Instagram, "My finest hour: at an early Iron Man Three table read. Downey, Cheadle, Emilia Clarke (long story, the script changed)… all vaguely terrifying. Obviously, this was in 2012 when everyone was more racist and thought all British people sounded the same. Still, belated apologies to @paulbettany and I hope I didn't let him down."
Drew Pearce didn't divulge any additional information on Emilia Clarke's involvement in Iron Man 3, ultimately she had to opt out from the project. Imagine how Iron Man 2 would have been if we had Emilia in the film. It is clear that saying no to Iron Man 3 did not affect her acting career.
Iron Man 2 was not the only franchise Emilia was supposed to play a lead role.  A few days back, she had made a confession that she was also offered Dakota Johnson's role in Fifty Shades of Grey but she did not choose to be a part of the film. She felt the sex scenes in the movie would be the only thing people will talk about.
Also Read: 20 Enchanting And Beautiful Photographs Of Emilia Clarke