Eminent journalist Kuldip Nayyar passes away at 95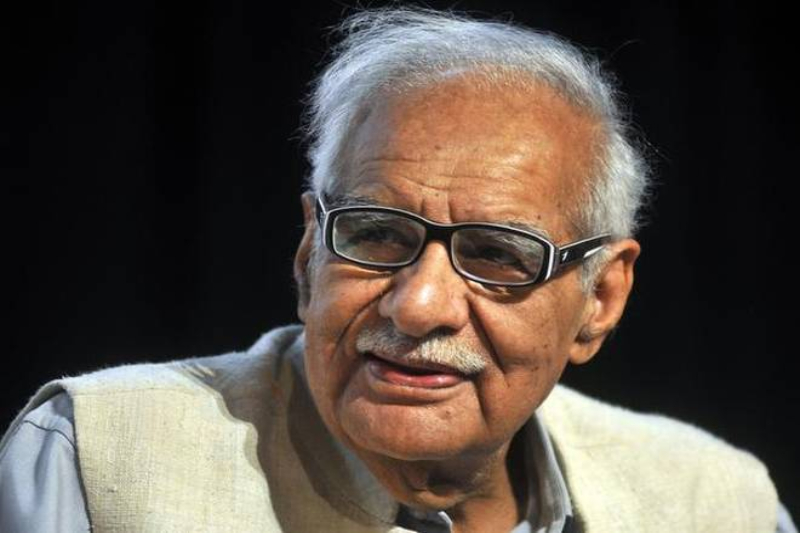 Veteran journalist and author Kuldip Nayyar, popular for his editorial columns, breathed his last due to prolonged illness, at a hospital in Delhi early on Thursday morning, according to information provided by his family. He was 95 and was survived by his wife and two sons. He will be cremated today at the Lodhi crematorium in south Delhi.
Born in Sialkot in 1923 (currently in Pakistan), Nayyar was a law graduate from the Lahore University after which he came to India after the partition. He was the high commissioner to Britain in 1990 and received a nomination to the Rajya Sabha.
His autobiography, which was published in 2012 narrates how he was compelled to migrate to Delhi through Punjab- a place which saw a lot of violence and bloodshed. The very introduction of the book reads, "From his perilous journey to a new country and to his first job as a young journalist in an Urdu daily, Nayyar's account is also the story of India."
Starting off his career as a scribe in Anjam, he gradually went on to head the news agency UNI. His popular column, "Between the Lines" was revered by many for the way he stood up and supported freedom of the press.
He also covered major historical events that the country saw like the 1971 war to free Bangladesh from Pakistan and the national Emergency declared in 1975. As a matter of fact, he was one of the first journalists to be detained by the police.
Tributes in the form of tweets started pouring in after his death with Prime Minister Narendra Modi, Delhi chief minister Arvind Kejriwal and Union Home Minister Rajnath Singh being notable dignitaries to offer their condolences. A number of people acknowledged his presence in the world of journalism and offered their condolences.
Kuldip Nayar was an intellectual giant of our times. Frank and fearless in his views, his work spanned across many decades. His strong stand against the Emergency, public service and commitment to a better India will always be remembered. Saddened by his demise. My condolences.

— Narendra Modi (@narendramodi) August 23, 2018
Saddened by the demise of senior journalist, columnist & former MP, Shri Kuldeep Nayyar. As a columnist he candidly expressed his views in his widely read column 'Between the Lines'. His contribution to journalism will be remembered. My thoughts are with his bereaved family.

— Rajnath Singh (@rajnathsingh) August 23, 2018
Sad news coming in about the passing away of noted journalist and human rights crusader Mr Kuldip Nayyar.
He will be missed for his fight for press freedom and democratic values in these testing times. A huge loss to the nation https://t.co/rYft4uosc8

— Arvind Kejriwal (@ArvindKejriwal) August 23, 2018
Also Read: Indore: Journalist Saloni Arora arrested for blackmailing, abetting Kalpesh Yagnik to suicide