Happy Birthday Emma Watson: 10 Times Hermoine Granger Made Head Turns At Red Carpet
Emma Watson Turns 29 Today (on April 15)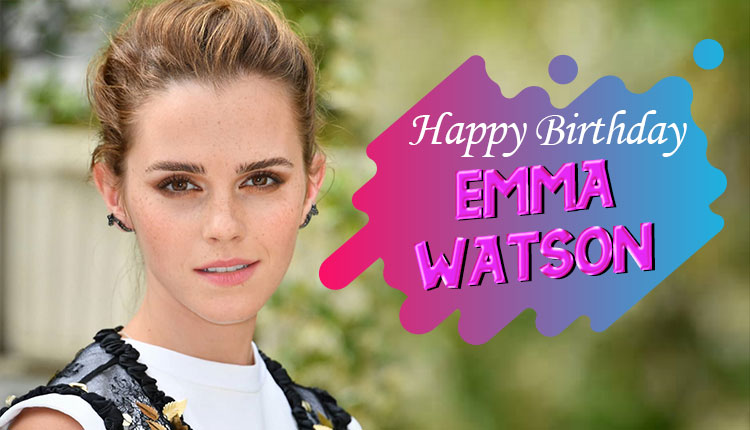 Emma Watson — British Actress and model turned 29 today (April 15). Emma Watson, who is popularly known as Hermoine Granger was born in Paris and brought up in Oxfordshire. Talking about Emma Watson's education, she went to the Dragon School to get trained as an actress at the Oxford branch of Stagecoach Theatre Arts. She earned fame and recognition through her role in the Harry Potter series as Hermoine Granger.
Interestingly, while working in Harry Potter, Emma Watson did not give up her school work. She graduated in English Literature from Brown University. Apart from Harry Potter, Emma has worked in several other successful movies such as My Week with Marilyn (2011), The Perks of Being a Wallflower (2012) and The Bling Ring (2013) and others.
Her biggest role since Hermione has been the role of Belle in the 2017 live-action adaptation of "Beauty And The Beast." In 2014, Emma was honoured by the British Academy of Film and Television Arts and won British Artist of the year. In the same year, she was nominated as a UN Women Goodwill ambassador and helped launch the UN Women campaign HeForShe, which calls for men to advocate gender equality.
Talking about Emma Watson's net worth, as of 2019, Emma Watson's net worth is almost $80 million dollars. Emma is the daughter of Chris and Jacquline Watson who are both English lawyers. Watson lived in Paris until she was 5-year old and her parents separated when she was quite young.
Apart from all, Emma Watson is known for adopting new fashion every day. On the occasion of her 29th Birthday, we will be looking at Emma Watson's classic look which made head turns at the red carpet or even on the streets.
Here are the 10 best fashion statements Emma Watson has flaunted over the years
Also Read: Lesser and Unknown Facts About Emma Watson