Trial of India's first engine-less train, Train 18, to be conducted today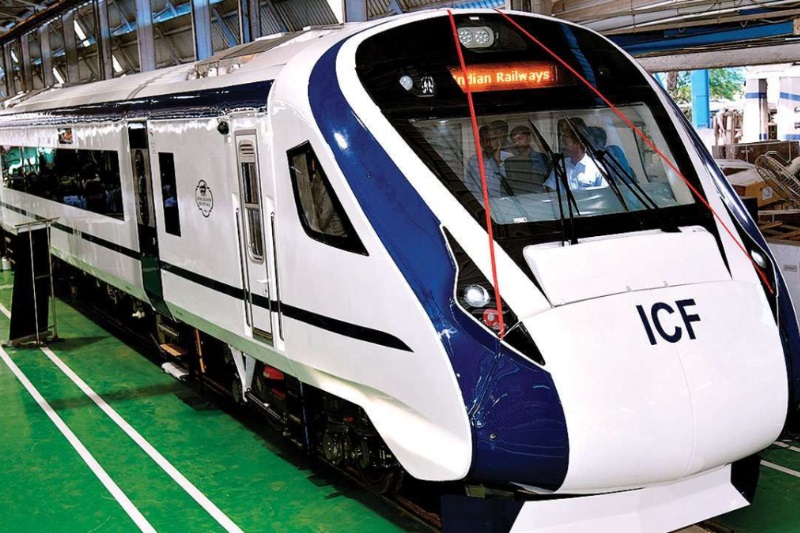 The trial run of the country's first engine-less train, Train 18, will be conducted today on the Bareilly-Moradabad section.
It is to be noted that the 'Train 18' is developed by the Integral Coach Factory at a cost of Rs 100 crore in 18 months. The fully air-conditioned train, driven by a self-propulsion module, can run at a speed of up to 160 kmph and comes with technical features for enhanced quick acceleration.
The 'Train 18' is also seen as a successor to the Shatabdi Express. A team of the Research Designs and Standards Organisation has reached Moradabad for the trial run.
However, on Friday, the railways sought to downplay reports that the train had developed glitches, saying they were minor and such issues were routine during the trial phase of any train.
"Some fuses went off while conducting the low-speed run in the city (Chennai). They were fixed immediately. There was nothing to worry about," a railway official told news agency Press Trust of India. "After the test-run, Train 18 was hauled by a locomotive to take it to Delhi as it should not run on its own until the Commission of Railway Safety certifies it," the official added.
High-speed trials will be conducted between Kota and Sawai Modhopur after the Moradabad trials.
The 'Train 18' was unveiled last month by Railway Board chairman Ashwani Lohani. He had said, "It is a matter of pride that India has made such a train for the first time and that too ICF has done it within 18 months."
"Within 2018-19 production year another unit of the train would be manufactured and four more units would be manufactured by end of 2019-20 production year," Lohani had noted.
Also Read: Indian Railways gets first engine with aerodynamic and ergonomic design