England good enough to win World Cup, says Sweden coach Janne Anderson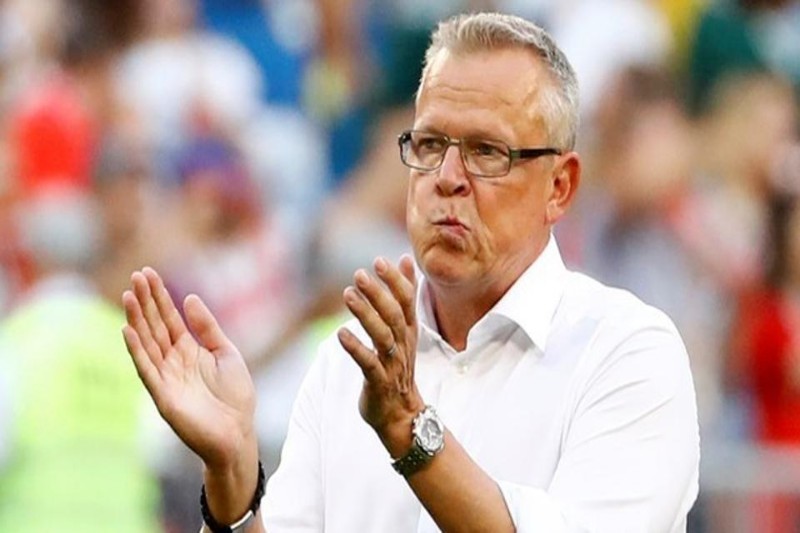 Sweden coach Janne Andersson has tipped England to win the World after seeing his side beaten 2-0 by the 'Three Lions' in the quarter-finals on Saturday.
Goals from Harry Maguire and Dele Alli cupped off a rather comfortable win for England, sending them to their first ever semi-final appearance since  1990.
"Yes, I definitely believe they are," said Andersson when asked if England were good enough to win the tournament.
"They're strong and well-organised. I'd like to pay tribute to both the team and the coach."
After a nervy start against the Swiss, England took the lead in the 30th minute when Leicester City defender Maguire headed home a Ashley Young corner.
The goal opened up the young English side who then cofidently moved forward. England could have added another through Raheem Sterling, but the forward squandered two golden opportunities in the first-half itself.
But it wouldn't matter much because Alli scored from another header, connecting to a Jesse Lingard chip to round-off the victory.
"They're a good football side, they don't give a lot of openings. I believe they are perfectly capable of going all the way," added Andersson.
Also Read: World Cup 2018: Alli disappointed despite scoring in England's quarter-final win
For Sweden, who failed to qualify for the previous two World Cups, it was their best result since finishing third at the 1994 finals.
"We came through to the quarter-finals in a World Cup. I think we performed really well to get here, we just weren't good enough to beat this side today," said the 55-year-old.
England play Croatia in the semi-finals on Wednesday in Moscow.