England striving for 'perfect game', says Jason Roy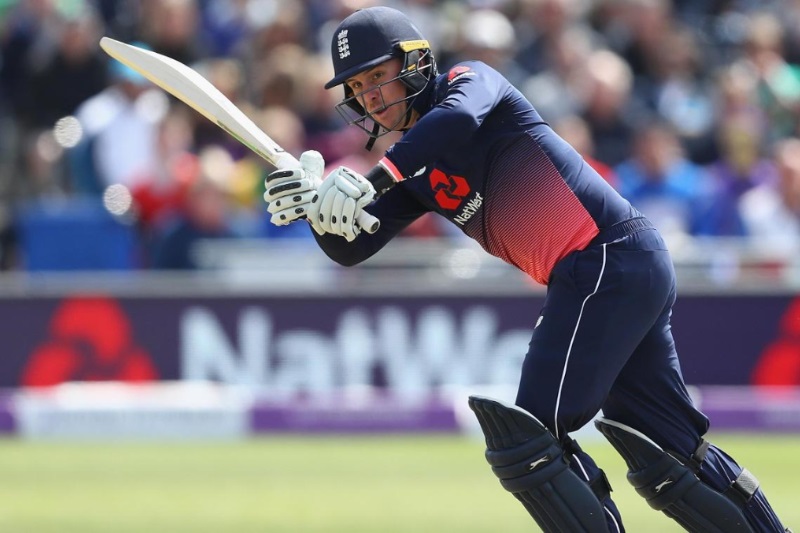 The England cricket team is one the favourites these days even among the Indians, though they became No.1 in one-day international after defeating India by 2-1. The English players are not only creating magic with the ball, but shaking the bounding lines of 22-yard-ground with runs. However, the side is striving for the 'perfect game', says opener Jason Roy.
Among the highest top scorers for the team, which includes 180 runs against Australia in January this year, Roy has some different plans for the English side. He was of the opinion that though they won the series, they were not overconfident with it. Sweeping the series against Australia by 5-0 and against India by 2-1, the English team has become a hot favourite for the No.1 team for the upcoming ICC Cricket Wold Cup 2019 at home.
But Roy, speaking on a panel after the Cowdrey lecture at Lord's on Monday, was of the opinion that the whole team need to work hard and had a way to go.
Speaking the event, as published in ICC cricket news, Roy said, "We're always improving. Every single game we're striving for that perfect game. Even in that game we scored close to 500, we walked off thinking we could have done better with the ball, could have done better on the field, could have maybe got 500. So there's definitely room for improvement. But [success] is coming at a good time for us."
Roy was of the opinion that 2015 disaster won't be repeated this time as players are improving their game with each match. He said, "None of us want to fail. But we found a way [to put failure out of our minds]. We know each other's role, we know our own individual roles, and that just makes things so much easier."
The English opener said, "As an opening batsman, if [I] go out there and play a loose drive in the first five overs, I'm not going to get the wrath of Trevor Bayliss and Eoin Morgan giving me a clip around the ears. I know that's the way I play, and I'm in the team to play that way."