England vs India 2018: Chance for upbeat Virat Kohli and co to level the series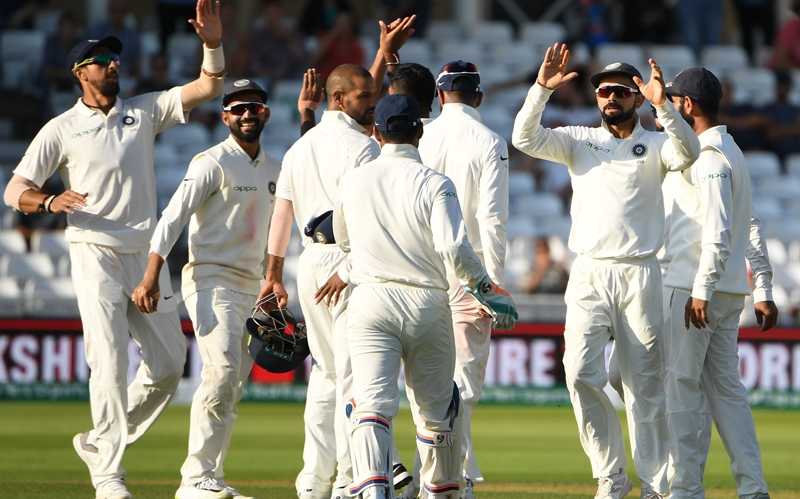 Virat Kohli's fist pumped into the air and that all-familiar roar that followed every victory in their nine-series winning streak was on show at Trent Bridge on August 22.
The heartbreak at Edgbaston followed by the thrashing at Lord's had indeed taken a lot out of the Indian team but that they still showed the resolve and character to inflict a heavy defeat on the hosts just goes to show why this team has been the number one ranked side in Test cricket at the moment. And that mammoth 203- victory has added an all-new dimension and look to the series as Kohli's men are gunning for a magical series turnaround after being 0-2 down.
Everything worked for India at the Trent Bridge cricket stadium. The openers came good, the middle order finally was able to lend some support to Kohli and the bowling was on the mark. A combined effort from all the members of the team saw them come out victorious in the must-win fixture as the visitors now sense that they can turn this series around.
Further, Indian pace bowler Mohammad Shami' remarks that India would aim at softening up Jonny Bairstow by targeting his broken finger if only he is given the green signal has made the upcoming contest in Southampton more intense.
While India is in a much better mental space ahead of the clash, England would be sweating over their batting, which hasn't quite clicked barring the Lord's Test match. The willow wielders have failed to make the impact they were expected to be and Root indeed has a lot to think of when he picks his playing XI.
With England recalling Moeen Ali indicates that Root might have plans of playing the off- spinner alongside Adil Rashid and the same idea might work in Kohli's mind as well.
Ravichandran Ashwin, who sustained a hip injury in the last Test match has now fully recovered and with Kohli predicting that there's going to be some turn for the spinners in the match, Jadeja might get a place in the XI.
A win or a draw would altleast secure Kohli's men another chance at winning or even saving the series. Will India he abke to repeat their heroics from Nottingham? Or will England reign supreme once again?