England vs India: Prithvi Shaw should play the fourth Test at Southampton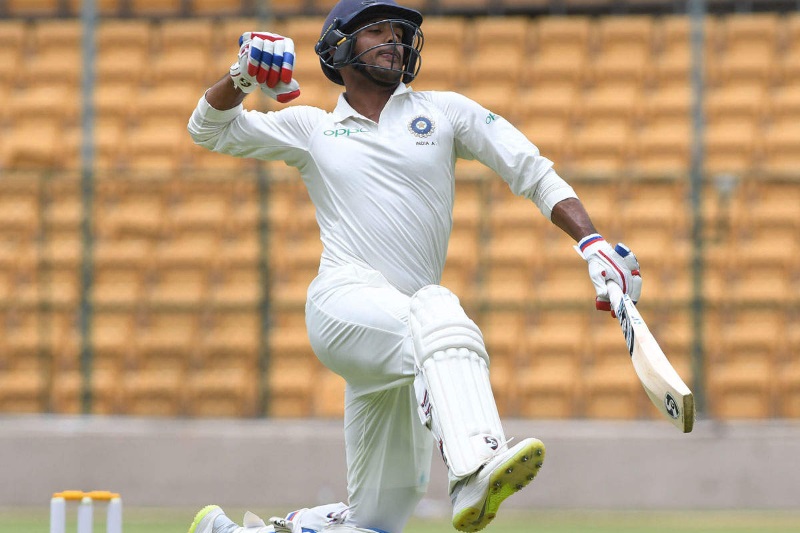 On the threshold of just crossing the teenage, Mumbai's new batting sensation Prithvi Shaw was in for a pleasant surprise on Wednesday. He was picked — along with another prolific scorer Hanuma Vihari — for fourth and fifth Tests against England to be played in Southampton and London from August 30 and September 7 respectively.
Both these selections are spot on. Particularly after Murali Vijay's pair at Lord's the writing was on the wall. It makes sense to blood in an opener in Shaw in place of 34-year-old Vijay. Though this axe may signal the end of Vijay's Test career, it will only be an opportunity for the Mumbai sensation to get down to the business under toughest conditions.
There's no certainty that Shaw will excel, but at least he will have a go in the middle alongside a captain who is scoring at will under conditions which are not conducive for batsmen of the sub-continent. Those who looked like monsters on sub-continent pitches looked a pale shadow of themselves in England.
Vijay apart, Shikhar Dhawan and KL Rahul also are under pressure to perform as nothing seems to be going right for them since the time they touched down at the Heathrow. It's likely that Shaw will get a look in at the Southampton itself, may be at the expense of Dhawan who hasn't done much in recent past to vouch for.
India already being one of best fast bowling units in the world, their batsmen need to put their act together to level the series at Southampton to give them an outside chance of winning the series at London.
For Shaw, it will be no pressure at all. He is a future prospect and this is just a trial run under competitive conditions in top class cricket. The teenager showed a lot of promise when he led India to U-19 World Cup victory in February and is following in the footsteps of his predecessor and current captain Virat Kohli, who also followed the same path to reach to the pinnacle of the world cricket.
For Vihari also, it will be a welcome opportunity, but it's highly unlikely that he will get a look in in the squad at least at Southampton next Thursday. The middle order is quite set with all three — Kohli, Cheteshwar Pujara and Ajinkya Rahane — are amongst runs.
Also read: Prithvi Shaw, Hanuma Vihari named in India's squad for last two Tests