Enzo Amore Finds WWE's WrestleMania 36 Plans "Horrendous"
WrestleMania 36 will be a two night event that will be held with no audiences this year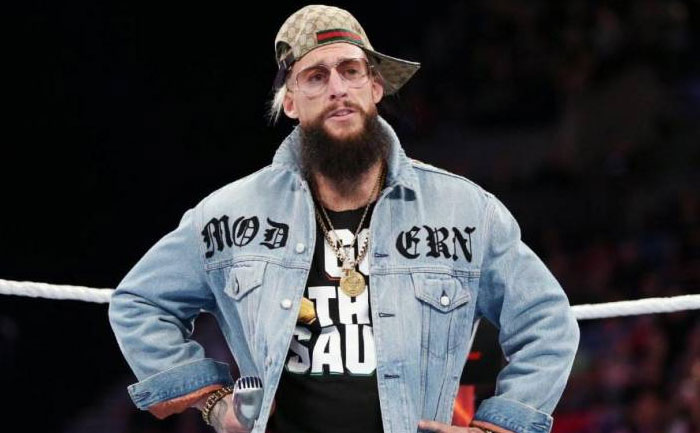 Former WWE Superstar Enzo Amore stated that he finds WWE's decision to go ahead with WrestleMania "horrendous". The professional wrestler, who performs on the independent circuit under the ring name nZo, recently appeared on Chris Van Vliet's podcast.
Amore answered questions about his career, his religious beliefs, and his time with Big Cass. However, it was his reaction to WWE's WrestleMania that has been making the news. Enzo Amore believes that hosting the WrestleMania event is a big mistake on WWE's part.
Enzo shares it was "horrendous. You ask for my honest opinion? I have had more wrestling matches in an empty Performance Center [than anyone knows]…and oh my god I couldn't imagine being told 'you're going back there to do WrestleMania.'"
WrestleMania 36 will be a two night event that will be held with no audiences this year. It will be  held in the WWE Performance Center and on select special closed sets. This decision was taken to ensure the safety of fans as well as talents during the coronavirus pandemic.
Moreover, Enzo explained his opinion further. He stated: "I mean, I feel for the Bayleys and the Charlottes [Flair]. The Sashas [Banks] of the world, the [King] Corbins and the Elias Sampsons that have had these countless matches under that same umbrella, literally like f*ck."
In addition, Enzo shared several lighter moments on the podcast. He joked that talents may have to amuse themselves in the absence of fans.
"I can't wait to pop Michael Cole sitting ringside" Amore laughed. "I can get, if I can get a f*cking, you know, a pop out of Jerry Lawler? My day will be made here at WrestleMania."
ALSO READ: Jake "The Snake" Roberts Says WWE Is Treating "Talent Like Sh-T" Due To Brock Lesnar Booking