Jake "The Snake" Roberts Says WWE Is Treating "Talent Like Sh-t" Due To Brock Lesnar Booking
Brock Lesnar is scheduled to defend his title against Royal Rumble winner Drew McIntyre at WrestleMania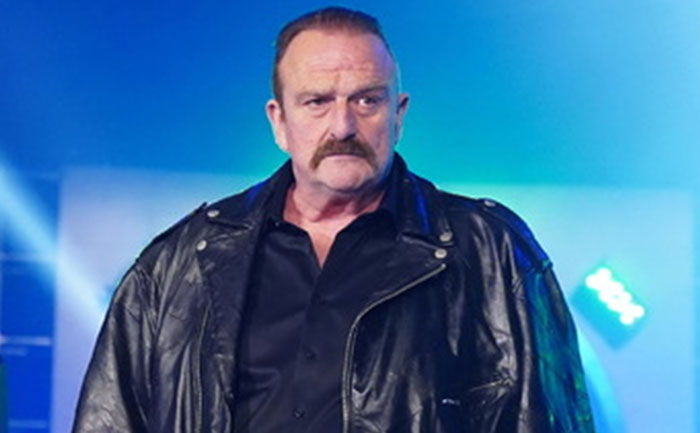 Jake "The Snake" Roberts has come out against WWE saying they treat their "talent like s***". His comments were in reference to booking Brock Lesnar as WWE Champion in the build-up to WrestleMania 36. Brock Lesnar is scheduled to defend his title against Royal Rumble winner Drew McIntyre at WrestleMania.
WWE Hall of Famer Jake 'The Snake' Roberts shared that he thought it was disrespectful to the rest of the roster. He shared his views on the FlipDaScript podcast through Wrestling Inc. Jake said of the current champion, "The thing about Brock is man, he's not an everyday wrestler. He's a once a year guy, or three times a year guy.
"And to me, you are really treating your talent like s*** to, every year come WrestleMania time after these guys have busted their asses for 365 days, when it comes time for the big one, they bring (Lesnar) in and they have to sit down."
Jake "The Snake" Roberts also added that it led to the roster feeling like they were being screwed. He said, "What's wrong with that. Well, from their viewpoint they are getting screwed, man. It's a shame the WWE feels like they have to have Brock on the card to fill up a building."
WWE earlier announced that this year's WrestleMania would be a two night event which will commence on April 5. While the event was earlier scheduled to happen at the Raymond James Stadium in Tampa Bay, the plans has to be changed due to the coronavirus outbreak.
ALSO READ: WWE Champion Brock Lesnar Is Now A Part Of The Marvel Universe?