Epic Fam Jam 2020 – Ticket Price, Venue, Date & Celebrities to Perform
Epic Fam Jam is scheduled to take place on January 19, 2020.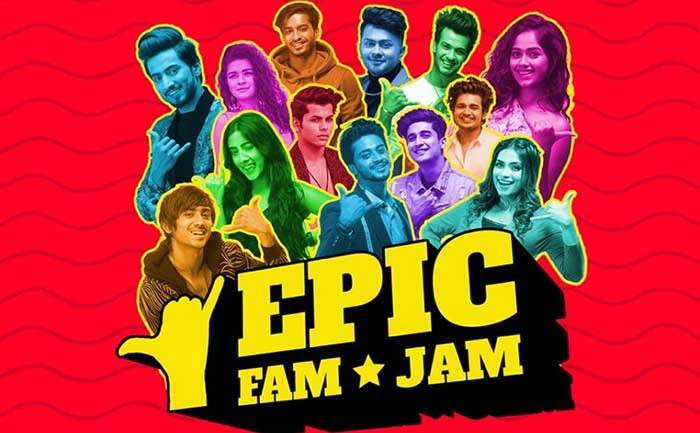 India's biggest fan festival Epic Fam Jam 2020 is just a few days away and people belonging to different parts of the country are eagerly waiting to participate. The Epic Fam Jam is a place where fans will get an opportunity to meet their favorite Instagrammers and TikTok stars inlcuding Mr Faisu, Jannat Zubair, Riyaz Aly, Awez Darbar, Nagma Mirajkar, Siddharth Nigam, and Avneet Kaur.
The Epic Fam Jam 2020 is scheduled to take place on January 19 at Mumbai's Jio Garden in BKC. If you wish to take part in Epic Fam Jam this year, you must visit Paytm Insider to book your tickets for the event.
Samir Bangara (Co-founder and MD, Qyuki Digital Media) said in a statement, "There's a digital revolution we are witnessing in India which is redefining stardom. New-age Internet superstars on Instagram and TikTok are engaging the youth in a way we've never seen before. In its first edition we have chosen to seed the concept organically and consciously decided to keep it #AllFansNoBrands. We want Epic Fam Jam to be a space for meaningful interactions and of course, hearty entertainment."
The artist likely to perform at Epic Fam Jam 2020 are Mr. Faisu, Jannat Zubair, Adnaan Shaikh, Hasnain Khan, Faiz & Shadan, Sameeksha Sud, Vishal Pandey, Bhavin Bhanushali (Teentigada), Siddharth & Avneet, Awez & Nagma.
According to reports, Epic Fam Jam will have a live concert featuring TikTok stars and Instagrammers performing a set of song and dance. If you have a ticket of the event, you are most likely to have an exclusive meet and greet session with the above mentioned artists, make collaborative videos and upgrade their ticket to be followed back by the stars on social media.
Shreyas Srinivasan (Founder and CEO, Paytm Insider) said in a statement, "At Paytm Insider, we are committed to empowering the leading Instagram and TikTok artists by creating memorable experiences for their fans. We are big believers in the transformational power of shared experiences, and through Epic Fam Jam, we are excited to build a community-powered event that helps these new age creators take their following to new heights."
The ticket of Epic Fam Jam starts from Rs. 499. For ticket related information, you can call customer care on +91-22-61548585 / +91-9136622662 or WhatsApp us on +91 77108 12044
TikTok stars to perform at Epic Fam Jam 2020
Jannat Zubair
Mr Faisu
Adnaan Shaikh
Hasnain Khan
Faiz Baloch
Shadan Farooqui
Sameeksha Sud
Vishal Pandey
Bhavin Bhanushali
Awez Darbar & Nagma Mirajkar
Siddharth Nigam & Avneet Kaur
Epic Fam Jam Full Schedule
Super Fan Zone
Gates Open: 9AM
Event Start Time: 10AM

Fan Zone
Gates Open: 2PM
Activities: 3PM – 10PM

Stage Show
Performances by Super Stars: 7PM Onwards
Stage Performances and Music Concert End Time: 10PM