Kumkum Bhagya Jan 13, 2020 written update: Ranbir to go and search for Sanju
In Kumkum Bhagya upcoming episode Ranbir in search to find Sanju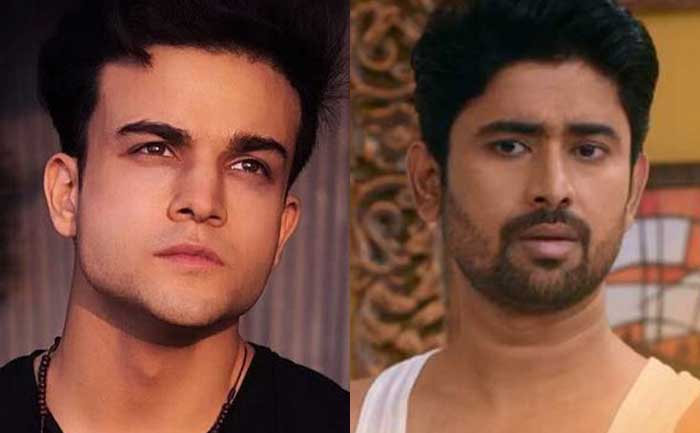 In Kumkum Bhagya Jan 11 2020 written update: Ranbir informs Rhea that he has suspicion on Sanju being the culprit behind the MMS. Hearing this, Rhea becomes worried who then leaves from the place. Following which, she meets Prachi midway and blames her for being the reason behind Ranbir's current condition at that time.
Moreover, Prachi informs that she and Ranbir share a close friendship and that the two of them will always stand for each other no matter what. After some time, Pragya tells Prachi that she suspects that Sanju is the one who is the main culprit behind the MMS scandal.
Not only that, she also goes to meet Ranbir in police station where she calls him a good man. What's next is, Ranbir asks her if he can date Prachi. Pragya replies in the affirmative. Somewhere else, Vikram and Abhi get Ranbir bail post which Abhi informs Prachi that he has this feeling that Sanju is behind all the entire incident.
Talking about Kumkum Bhagya Jan 13, 2020 upcoming episode, Rhea will try her best to stop Ranbir who is just about to get into his car. Further, she will try to convey her happiness after knowing that he has been released from jail.
To which, Ranbir tells her that he will talk to later as he is busy at the time. When Rhea at that time asks him where he is heading to, Ranbir informs her that he is straightaway going on a lookout for Sanju. What will occur? Stay Hooked to The Live Mirror to find out what happens next.
Also Read: Kumkum Bhagya Jan 11, 2020 Written Update: Prachi And Rhea Talk About Ranbir