Erica Fernandes QUITS 'Kuch Rang Pyaar Ke Aise Bhi 3,' Expresses Disappointment
Erica Fernandes quits 'Kuch Rang Pyaar Ke Aise Bhi 3.' The actress took to her social media and stated that her character was 'weak.'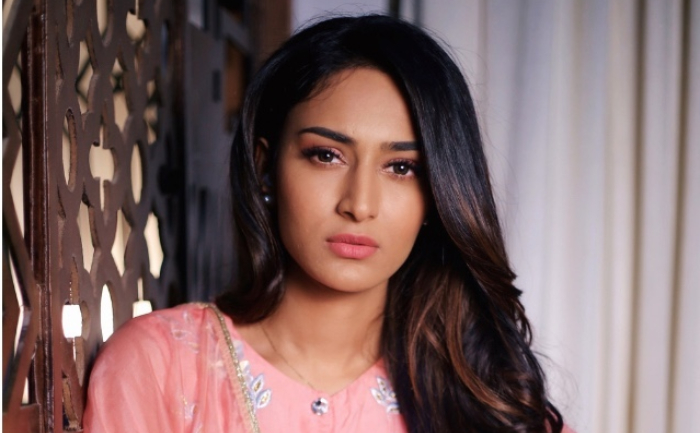 There are have been rumors doing rounds on the internet for quite some time that Erica Fernandes will be quitting 'Kuch Rang Pyaar Ke Aise Bhi 3.' Now, the actress took to her social media to confirm her exit from the show and stated that her character was 'weak.'
Erica shared a long note and explained her reason for her decision. She also stated that her character Sonakshi was portrayed as 'weak and confused.' The actress also revealed that she tried her best to portray the character to her best potential.
She said: "As for Sonakshi a character so dear to you and me, a character that was an inspiration to many, a character who was so strong, smart, balanced.. the Sonakshi we once witnessed in seasons 1 & 2, the one we expected to see this season too but unfortunately we had to see the complete opposite of what she was. I hope you'll always remember Sonakshi from the first 2 seasons and not how weak and confused she was made to look this season where in, in the first 2 seasons putting aside everything else.. she at least had a job and an office to go to and not where she had to sit at home doing just nothing."
Check it out:
View this post on Instagram
'Kuch Rang Pyaar Ke Aise Bhi' seasons 1 and 2 were written by Durjoy Datta. Apparently, however, it was not the case for the 3rd season. She also expressed her disappointment that his 'masterpiece' for the third season.
Further, she concluded her note by saying that she will miss her co-stars from the show, "I will take back fond memories of the times we all spent together while filming in Siliguri and Mumbai. I will miss the masti with my 3 monkeys, Maa, Shaheer and the rest of the team," she added.
ALSO READ: Kuch Rang Pyaar Ke Aise Bhi 3: Erica Fernandes To Quit Show?