Except for Shilpa Shetty, Raj Kundra and kids test COVID-19 positive
Shilpa Shetty's Husband, Raj Kundra, kids and her mother-in-law tested positive for COVID-19. The actress shares her results have come negative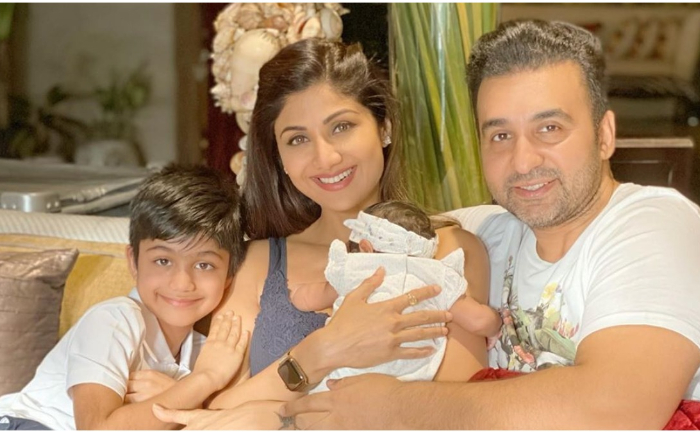 On Friday i.e May 7, India recorded the highest surge in Coronavirus cases with 4.14 lakh fresh single-day spike. The nation currently on the second position after the US to have been worst hit by the pandemic. The second wave of Coronavirus outspread led the country to deal with several crises. Bollywood actress, Shilpa Shetty confirms that her family members including the staff tested positive for COVID-19. Her results came out negative.
Shilpa Shetty took to her Instagram handle and shared the cryptic note. She revealed that her parents-in-law, her mother, hubby Raj Kundra and both of her kids -Samisha and Viaan have tested positive for COVID-19. Her are negative. Read statement said, "The last 10 days have been difficult for us as a family. My parents-in-law tested positive for COVID-19, followed by Samisha, Viaan-Raj, my mom, and lastly, Raj. They've all been in isolation in their rooms at home as per the official guidelines and have been following the doctor's advice. Two of our in-house staff members have also tested positive and they are being treated at a medical facility. By God's grace, everyone is on the road to recovery. My tests came back negative."
"All safety measures have been followed as per protocol, and we're grateful to the BMC & authorities for their prompt help and response. Thank you for all your love & support. Please continue to keep all of us in your prayers. Please mask up, sanitize, stay safe, ad whether COVID positive or not…STILL stay POSITIVE, MENTALLY," it read further.
View this post on Instagram
Ever since the pandemic began she had been constantly sharing informative updates on her Instagram handle.
India's cumulative caseload is currently at 21,485,285, while the total active cases at  3.65 lakh count. The nation has reported around 3,915 deaths in the span of the last 24-hrs.
We the team of The Live Mirror wish the speedy recovery of her family members.
Also Read: COVID-Triggered Mucormycosis Cases In Delhi: Everything You Need To Know