EXO member Xiumin tests COVID-19 positive; others self quarantine
EXO member Xiumin has tested positive for Coronavirus. Other group members and the staff has quarantine after his results came out positive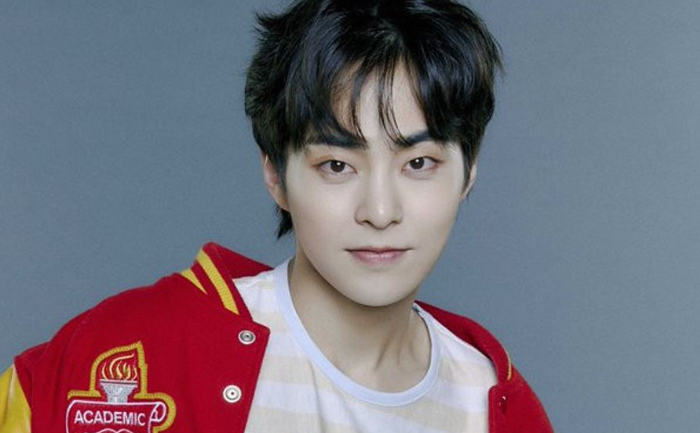 EXO member Xiumin has tested positive for COVID-19. Xiumin also popularly known as Kim Minseok recently started his new show Xiumin's Tennis King Tomorrow. The handsome hunk has also been busy with the TV show Drink With The Gods season 2. Reportedly, he contracted the COVID-19 virus while being working on his projects. EXO's label, SM Entertainment revealed that Xiumin's schedules have been immediately stalled and others have also quarantined as per the instructions. The label has also issued an official statement.
The read statement by SM Entertainment said, "Xiumin was confirmed to be diagnosed with COVID-19 today (August 5). On July 29, Xiumin received a COVID-19 PCR test in order to practice for his musical and tested negative. However, he received an additional PCR test on August 4 due to symptoms of changes in his health, and he was diagnosed today (August 5). As a result, EXO members and his staff members have also been tested for COVID-19 and are in self-quarantine while they wait for results. In addition, this information has been relayed to all of the broadcast programs that Xiumin is a part of. The staff members and some of the cast members of the musical "Hadestown," who Xiumin practiced with recently, will also be tested for COVID-19. Xiumin has immediately halted all scheduled activities and will actively follow the process and guidance given by health authorities, and we will also do our best in order for the artist to make a speedy recovery. We apologize for causing concern to many people, and we will do our best for the health and safety of all our artists and staff while strictly following health guidelines."
View this post on Instagram
EXO's Twitter fans asks the members to take care of themselves.
– MINSEOK tests positive for COVID-19
– KYUNGSOO has been having neck pain and have been undergoing spinal therapy

EXO, please take care of your health 😭😭💔 pic.twitter.com/HH6emTiO4b

— 🦋✨ (@SSFWYours) August 5, 2021
Our minseok is tested positive for Covid 19.
EXO-Ls lets pray for his speedy recovery 🙏#GetWellSoonXiumin Please stay safe#EXO #XIUMIN pic.twitter.com/d7dY4nRUlp

— EXOsphere (@EXO__Sphere) August 5, 2021
SM Entertainment confirmed that Xiumin has tested positive for COVID-19 and all his scheduled activities will be halted for now.

All the EXO members & their staff are also getting tested and are self-quarantinining while they await their test results.

Please get well soon 😭🙏🏼

— 쉰화 ❄️ (@xunhuas) August 5, 2021
For all the latest reports, stay hooked on to The Live Mirror.
Also Read: BTS To EXO- List Of Kpop Albums Releasing In July