BTS to EXO- List of Kpop albums releasing in July 
Here we take you through upcoming Kpop albums and mini-albums slated to be released in July. BTS to EXO several groups and singers to unleash interesting tracks this month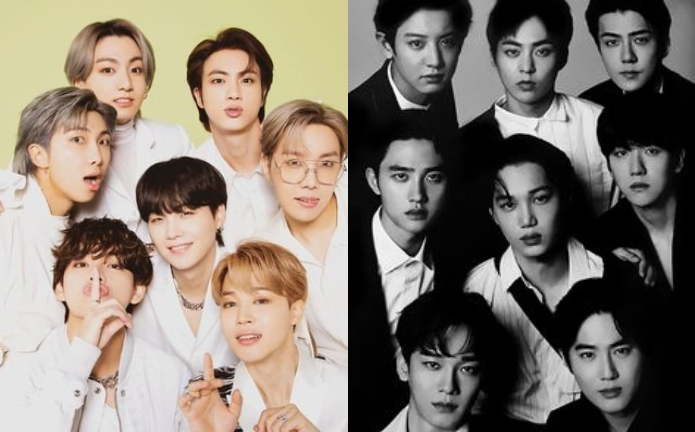 The Kpop industry has truly become a global phenomenon now and there are back-to-back interesting releases of late. From BTS, EXO, BlackPink, TWICE to many others, the girl groups and the boybands have garnered a global level fandom. There are interesting albums and mini-album scheduled to be released in July, 2021. Here we take you through the schedules of the upcoming Kpop songs.
List of Kpop albums/songs releasing in July:
July 1:
Second Aunt Kim Davi and ITZY collaborates for the single-Break Ice
 AleXa's comeback with her single album, titled ReviveR
Jongup pre-releases Find also features Moon Sujin for his upcoming album US
DONGKIZ is back with a new single album CHASE EPISODE 1. GGUM
CIX reveals the single TESSERACT produced by PENTAGON's Hui and Minit for UNIVERSE
 KINGDOM makes a comeback with the mini-album History Of Kingdom: Part11. Chiwoo
July 2:
1. KARD's BM to have a digital triple single THE FIRST STATEMENT
2. DPR LIVE has pre-release of YELLOW CAB from his upcoming album IITE COOL
July 4:
LEE Sung Kyung and Loco collaborated for Love for Dingo Music's Duet Mate project
July 5:
1. Super Junior's Kyuhyun to release Together
2. SE9 is back with a  mini-album TURN OVER
3. DAY6(Even of Day)makes a unit comeback with the mini-album Right Through Me
4. (G)I-DLE's Jeon Soyeon releases her first solo mini-album, Windy
July 6:
Girls Generation's Taeyeon has a new single Weekend
July 7:
DIA's Yebin to make her solo debut with the digital single album- Yes I Know
GIRLKIND returns with their digital single Good Vibes Only
July 8:
Jongup to unleash his first mini-album, US
Kim Woojin to drop his pre-debut single, titled Still Dream
July 9:
Bangtan Boys (BTS) to release their CD version of the Butter, which also include new tracks
July 11:
Minzy to release her third single Teamo
July 13:
Baek A Yeon to drop her fifth mini-album, titled Observe
July 15:
OnlyOneOf will be unleashing Produced by [myself] which is a self-produced song
July 23:
N.CUS to come back with their single album Unripe Love.
July 26:
EXO's D.O. to release his debut solo mini-album. He would be the sixth member to release solo songs from the group. He has also been busy with his movie projects. After completing his military services, he kickstarting shooting.
Are you looking forward to these releases? Do let us know. For more such updates, stay hooked on to The Live Mirror.
Also Read: Kpop Sensation BlackPink Set Bold And Beautiful Make-Up Trends