Expected to be bought at my base price, says IPL's 'million-dollar baby' Varun Chakravarthy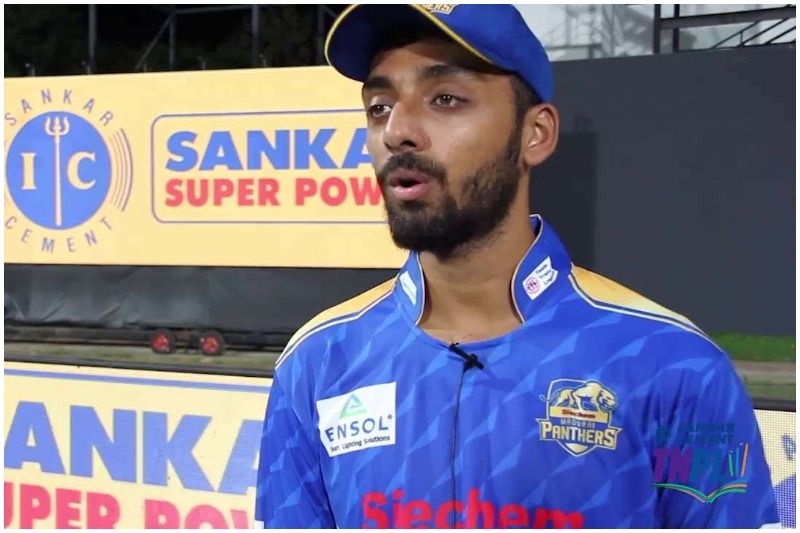 With as many as seven variations in his arsenal, Tamil Nadu mystery spinner Varun Chakravarthy bagged a deal of a whopping amount of Rs 8.4 crore from the Kings XI Punjab at the IPL auctions in Jaipur on Tuesday.
The 27-year old was bought at 40 times more than his base price after putting up impressive performances in the Tamil Nadu Premier League and the Vijay Hazare Trophy earlier this year.
The rookie, also handy with the bat had expected to be bought for his base price of Rs 20 lakh only.
I am over the moon. I never expected this (to be picked up for such a big amount). I thought I would be bought at my base price," said Chakravarthy in an interaction with PTI.
Also read: 2019 IPL: Here's how the teams look after the auction
His impressive performances in the Tamil Nadu Premier League for eventual champioms Siechem Madurai Panthers helped him on his way to the state's 50-over team. Thereafter, he also made his debut in the Ranji Trophy.
Looking up to his big money IPL contract as an opportunity to learn from stars like Ravichandran Ashwin, he said, "It is a big opportunity for me. I can't express my happiness in words. I hope to learn a lot from people like Ravichandran Ashwin, who is the captain of Kings XI Punjab and the others. I can pick the brains of leading international stars and use it to become a better cricketer."
It is interesting how life can take turns. Chakravarthy was a student of Bachelors in Architecture from the SRM University in Chennai. He was a medium pace bowler before he chose to take up spin bowling due to an injury.
Spin was an option to him because it would help him bowl with putting less pressure on his knee. Soon his fortunes changed and now he is the highest paid uncapped Indian in the IPL.
"I stopped being a medium-pacer and took up spin bowling as I felt it would put less pressure on my knee (which I had injured). As it happened the move worked," he said.
He added that his impressive performances in the Vijay Hazare Trophy where he ended with 22 dismissals was what brought him in the radar of the IPL franchises.
"My good show in the Vijay Hazare Trophy brought me to prominence and probably IPL franchises would have taken note. I am looking forward to sharing the dressing room with the big names of the game," added the spinner.