Explosion near JuD chief Hafiz Saeed's house in Lahore Kills 2 and 16 injured
An explosion took place in Lahore's Johar Town near JuD chief Hafiz Saeed's house. The incident killed 2 people, while 16 got injured heavily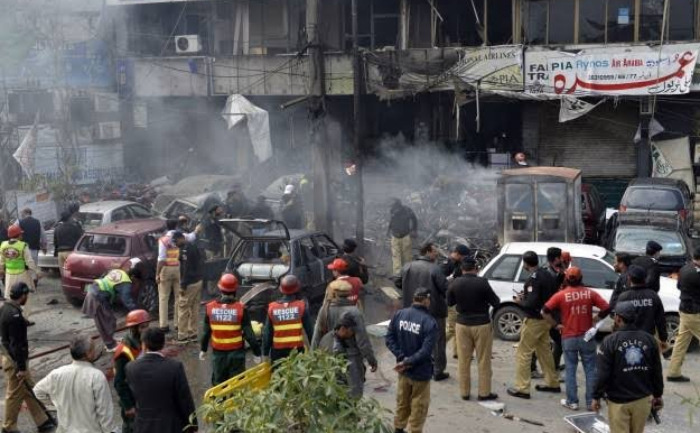 On Tuesday i.e June 23, an explosion took place in Johar Town of Lahore (Pakistan). Reportedly the incident killed around two people, while sixteen are heavily injured out of which two are in critical conditions. One building alongside vehicles parked nearby got damaged. The explosion took place near JuD chief Hafiz Saeed's house. Apparently, Police as well as the rescue teams and the bomb disposal squads reported to the explode location.
According to the media reports, the locals believe that it could be either a gas explosion or a targeted blast. Authorities can't say if anyone was a target until the nature of the disaster is determined. However, the loud blast was heard in far-flung areas (apparently 120 metres from Saeed's residence in Johar Town) and it also triggered panic among citizens. The locals inform news reporters soon after the explosion the glasses of the building windows and cars shattered in no time. Investigations are currently underway.
For the unversed, Saeed for a long time has been a resident in Johar Town. Apparently, he is currently in Lahore jail after he was convicted in a string of cases, wherein he was alleged to have involved in terror financing activities. In December last year, he was sentenced to over 15 years of jail.
Also Read: IED Blast Took Place On APJ Abdul Kalam Road Delhi Today; Alerts Have Been Issued