FaceApp Challenge: What is FaceApp and how does it work?
Take part in a new trending challenge where you can edit your pictures to look older or younger using FaceApp photo editing app.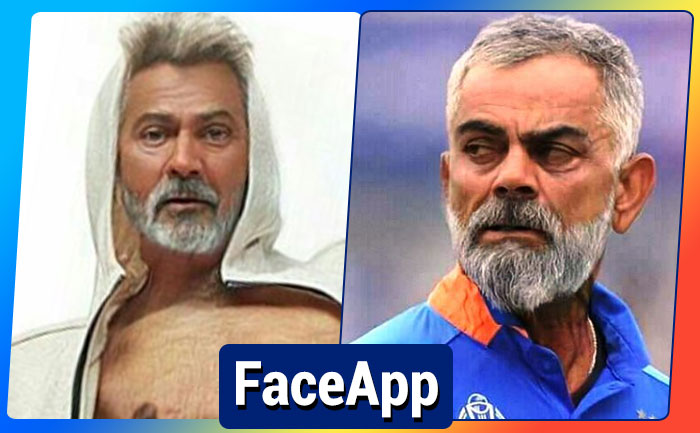 You must have noticed everybody including several Bollywood celebrities are currently talking about the new #FaceAppChallenge. Reaching out their millions of fans, they are also posting their FaceApp-edited pictures on Instagram, Twitter and other social media platforms.
What is FaceApp?
FaceApp (AI photo editor) is a face editing app that allows you to edit your own face or someone else's face to make it appear older or younger than their actual age. According to TechCrunch, the app uses Artificial Intelligence to recognise the face and edit the pictures. Russian developers introduced this app in 2017 and within time, it gained popularity as the in-app feature were improvised.
Everyone is now trying their hands on this app to know how they might look when they get older. Hindi film industry Celebrities including Varun Dhawan and Arjun Kapoor took to their respective Instagram handles and shared their Faceapp-edited pictures under hashtag #FaceAppChallenge.
Have a look at your favourite celebrities FaceApp edited pictures
1. VARUN DHAWAN
Bollywood Actor Varun Dhawan shared his aged-look picture on Instagram with a caption saying, "Verified 70 years of reebokXvarundhawan P.s I didn't stop training. A lot of people feel this is the way @anilskapoor will look when he's 100". Have a look:

2. ARJUN KAPOOR
Bollywood Actor Arjun Kapoor recently posted his FaceApp picture saying, "Old age hit me like,,". Have a look:

3. Virat Kohli
Here's how Indian cricket team captain Virat Kohli might look like when he gets older.

HOW DOES IT WORK?
The app enables you to click a picture or choose one from the gallery and edit with the required filter. It automatically guesses which part of your face will have wrinkle and what will happen to your hairline. It relies on neural networks an AI (Artificial Intelligence) Technology to edit selfies. The app also allows you to edit your smile, look younger and even swap with another gender.