Facebook Faces US Lawsuits That Could Force Sale Of Instagram, WhatsApp
WhatsApp, Instagram to be sold off? Facebook faces U.S. lawsuits that could force sale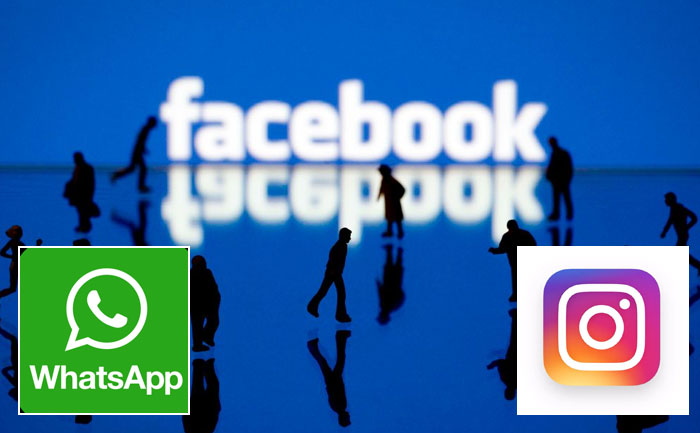 Facebook Inc could be forced to sell WhatsApp and Instagram after the US Federal Trade Commission and most of the US states filed lawsuits against the social media company. The several lawsuits say the social media giant uses "buy or bury" strategy to keep smaller competitors and rivals at bay.
Facebook is the second big tech company to face the legal challenge. In October the US Justice Department sued Alphabet Inc`s Google. They accused the $1 trillion company of using its market power to fend off rivals.
The complaints accuse Facebook of buying up rivals. It focusses on its previous acquisitions of photo-sharing app Instagram for $1 billion in 2012 and messaging app WhatsApp for $19 billion in 2014.
"For nearly a decade, Facebook has used its dominance and monopoly power to crush smaller rivals, snuff out competition, all at the expense of everyday users," said New York Attorney General Letitia James on behalf of the coalition of 46 states, Washington, D.C. and Guam. But the states of Alabama, Georgia, South Carolina and South Dakota did not participate in the lawsuit.
Facebook's general counsel Jennifer Newstead called the lawsuits "revisionist history". She added that the antitrust laws do not exist to punish "successful companies." She further revealed that WhatsApp and Instagram have succeeded after Facebook invested billions of dollars in growing the apps.
In a post on Facebook's internal discussion platform, Chief Executive Mark Zuckerberg told employees he did not anticipate "any impact on individual teams or roles" as a result of the lawsuits.
Last month, Facebook said it was buying customer service start-up Kustomer. Facebook has also bought Giphy, a popular website for making and sharing animated images, or GIFs, in May.
Also Read: WhatsApp Pay In India: Government Allows Facebook Inc. To Operate WhatsApp Payment Services