Facebook Buys 9.99 Per Cent Stake In Reliance Jio
Facebook Buys 9.99 Per Cent Stake In Reliance Jio For $5.7 Billion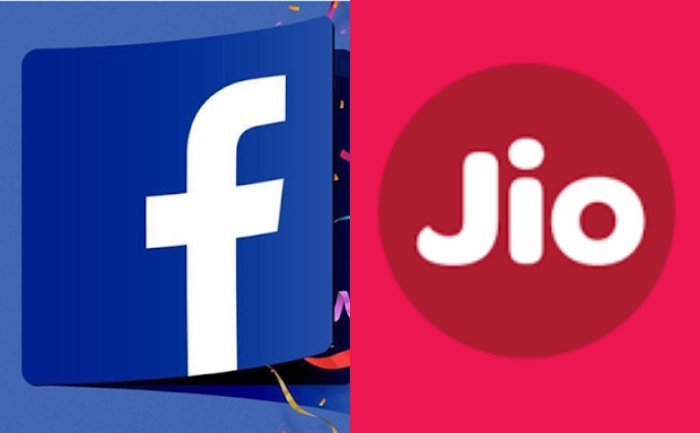 Facebook has bought a 9.9% stake in Reliance Jio for $5.7 billion that is around Rs 43,574 crore. This deal gives the social media giant a firm foothold into what it sees as one of its biggest growth markets. Facebook's investment will make it the largest minority shareholder in Jio Platforms Ltd.
Commenting on the deal, Facebook said, "This investment underscores our commitment to India and our excitement for the dramatic transformation that Jio has spurred in the country. In less than four years, Jio has brought more than 388 million people online, fueling the creation of innovative new enterprises and connecting people in new ways. We are committed to connecting more people in India together with Jio."
The company further said, "Our goal is to enable new opportunities for businesses of all sizes, but especially for the more than 60 million small businesses across India."
Ambani, chairman, and managing director RIL said, the partnership with Facebook will make an important contribution to India's economic recovery and resurgence in the shortest period of time in the post-Corona era.
The messaging service has 400 million users in India, its biggest market, reaching nearly 80% of smartphone users in the country. Concurrent with the investment, Jio Platforms, Reliance Retail, and Facebook's WhatsApp service have also entered into a commercial partnership agreement with Reliance's e-commerce marketplace JioMart. It connects small businesses to customers. It will accelerate Reliance Retail's new commerce business on the JioMart platform using WhatsApp and support small businesses on WhatsApp.
Facebook founder CEO Mark Zuckerberg said, "(India) is in the middle of a major digital transformation and organizations like Jio have played a big part in getting hundreds of millions of Indian people and small businesses online."
Also Read: Jio Rockers 2020- HD Movie Downloading Websites That Are Illegal