Mukesh Ambani's Reliance Jio becomes the biggest telecom operator in India
Reliance Jio became India's largest telecom operator after it added 5.6 million mobile subscribers in November taking its tally to 369.93 million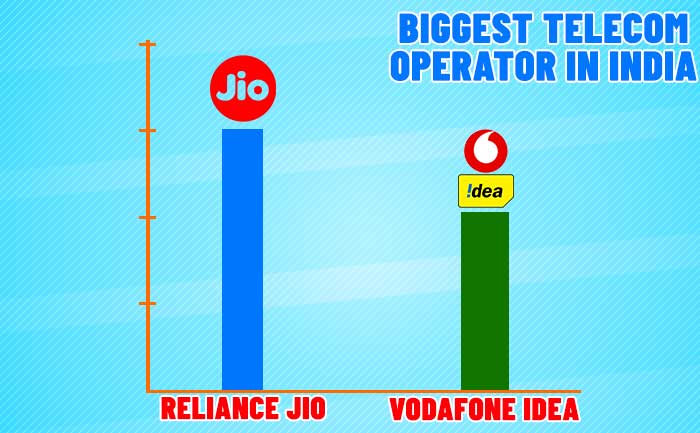 Three years after venturing into Telecom sector, Mukesh Ambani owned Reliance Jio has emerges as the biggest telecom operator in India. Yes, Jio has become the biggest telecom operator in India not only in terms of its subscribers base but also revenues markest share.
According to latest information obtained by TRAI, Reliance Jio became India's largest telecom operator after it added 5.6 million mobile subscribers in November taking its tally to 369.93 million and market share to 32.04 per cent in the telecom sector.
Apart from Jio, its Bharti Airtel, whose market shares increased in November after adding 1.65 million mobile users in the month. According to reports, Bharti Airtel now has 327.30 million users and market share to 28.35 percent  in the telecom sector.
However, during the same period, Bharti Airtel's wireless telecom subscribers have been exponentially reduced. Despite its all efforts, Airtel's wireless telecom subscriber base has been reduced by 28.8 million.
The other two telecom companies who witnessed a good numbers are Vodafone Idea, which had to face the worst losses with its subscriber base thinning to 36.41 million in November 2019. The company also shared reduced market share, and now only has control over 29.12 per cent of the sector making it second in the subscribers list.
Despite Jio and Airtel witnessed a gain in terms of subscribers, overall telecom industry registered a decline in subscriber base across all categories at a rate of (-) 2.40 percent over the previous month, with the total mobile subscribers now at 1.17 billion, TRAI said.
The reduction comes instead of both Jio and Airtel introducing the facility to make Wi-Fi calls over its network throughout the country. With the new feature, users can now, in theory, make crystal clear voice calls even in areas of poor network using an available Wi-Fi network.
Also Read: How To Check Jio Mobile Number, Balance, Data Usage & USSD Codes