Facebook Invests in India's social commerce startup Meesho
Facebook backs social commerce startup Meesho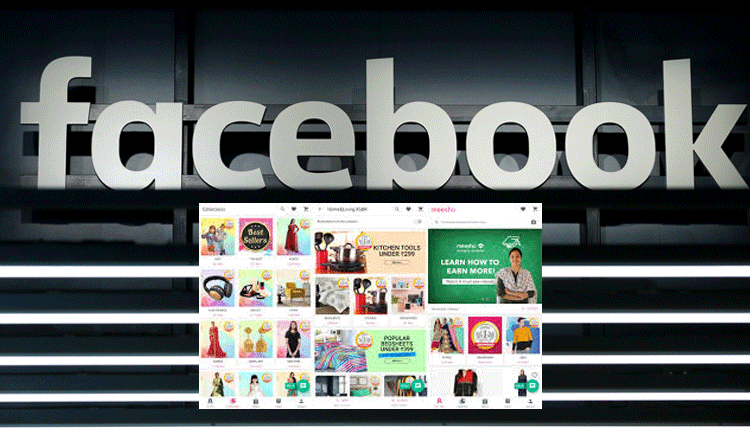 After Google, Amazon and Twitter, Facebook has finally invested in an Indian start-up for the first time. Yes, you read that right, Facebook — which is known for acquiring businesses — has invested in social commerce startup Meesho and ready to explore further investment deal if you and your company are building unique solutions for the Indian market.
You must be thinking is what Meesho is? It is an online marketplace that connects sellers with customers on social media platforms such as WhatsApp. The company was started four-year ago and has claimed to have a network of over 2 million resellers who largely deal with apparel, home appliances and electronic items.
Meesho also claimed that it has resellers from Metros, emerging cities and even from small towns which are also dubbed as India 2. According to its official website, Meesho has already covered more than 5000 towns and counting. These are the things which attracted Facebook to make an investment in Meesho.
Ajit Mohan, VP and managing director of Facebook India, told TechCrunch in an interview, "A platform that is aimed at India 2 and has such a large user base of women — when most people online in India are predominantly men — is a remarkable achievement."
The company also claimed to help thousands of people earning more than Rs 25,000 people per month. The company had earlier expressed its plan to expand Meesho to a global level. As WhatsApp is playing a crucial role in Meesho, the startup is likely to engage with other social media platforms and being a partner of Facebook has its own advantage.
"Wherever we believe there is opportunity beyond the work we do today, we are open to exploring further investment deals," Mohan told Tech Crunch. There is no particular category that Facebook is necessarily looking at, however.
Prior to Facebook, Twitter has backed social media platform ShareChat, Google has invested in hyperlocal concierge app Dunzo.
Also Read: Facebook Tightens Live Streaming Regulations After NZ Christchurch Terror Attack