When a fan fought death to meet Kullfi from Kullfi Kumarr Bajewala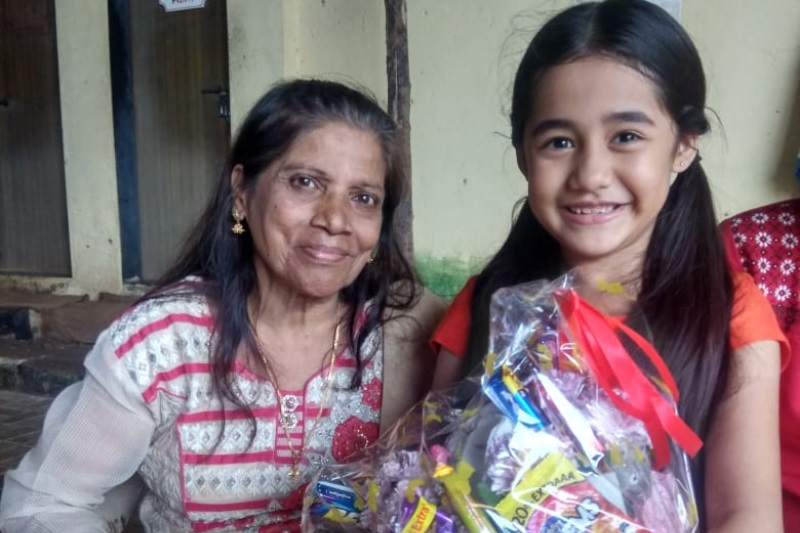 Indian celebrities and stars have a fan-following across borders. There was one such 72 year old fan, Elizabeth, who was battling death with the hope to meet her little idol, Kullfi or Aakriti Sharma, who plays the role of Kullfi in StarPlus' daily Kullfi Kumarr Bajewala.
She promised her dodctor that she will fight her illness to meet the actor and then she spent hours with the actor on set.
In no time, Aakriti Sharma aka Kullfi has become a household name. One such fan, Elizabeth, from Mumbai has been battling high diabetes with one single wish to meet Kullfi hoping that she will cure her.
While the doctors and her neighbours had given up on her, she fought back the deadly disease. She considers Kullfi as her daughter despite having her own daughters living in the same city as her. Kullfi also video chatted with her last week for 20 minutes and encouraged her to fight the disease and get well soon. Elizabeth fulfilled her wish of spending time with her.
Telechakkar quoted little Aakriti saying, "I didn't know I managed to affect so many lives and to such an extent. I was really happy to spend time with Elizabeth Ji, who is so warm and bought so many gifts for me. She even watched my shoot and we had a nice time together. Moreover I am happy that she is recovering."
In the same report, Elizabeth was quoted saying, "Kullfi is like my own daughter. It was my wish to meet her and I'm so thankful to the entire team for making this possible."
It melts our hearts, doesn't it?
Also read: Arjun Kapoor learns a new sign language for his fan