Farah Khan posted a picture with Nana Patekar; Tanushree Dutta stunned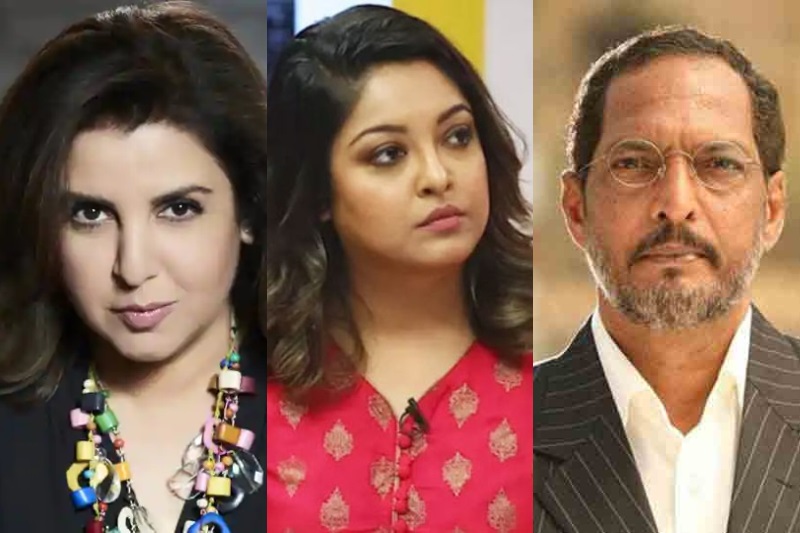 The entire industry was taken by storm after Tanushree Dutta alleged that Nana Patekatr had sexually harassed her on the sets of Horn OK Please. While many stars like Farhan Akhtar, Priyanka Chopra, Sonam Kapoor and many other stood with Tanushree, many like Salman Khan, Aamir Khan and Amitabh Bachchan seemed ignorant.
"Everyone knows about Nana Patekar. He has always been rude and abusive towards women. Everyone knows that he has a history of assaulting women and that is an unspoken truth in this industry," said the actress.
However, in the midst of all this, Farah Khan posted a picture with Nana Patekar from Housefull 4 shoot. Nana Patekar's happy face left Tanushree appalled.
Tanushree's spokesperson was quoted in a report by BollywoodLife saying, "Farah's Insta post has appalled her. Being a woman herself Farah has made her stand very clear by going ahead with Nana for her Housefull 4 shoot." The spokesperson further revealed, "A man who is claiming to be Nana Patekar's advocate is calling up people close to Tanushree and media houses alike threatening to drag Tanushree to court for speaking up. Even after 10 years, Nana Patekar is still harassing Tanushree Dutta with legal threats and intimidation tactic while the whole world is watching."
Nana Patekar has reacted to the allegations and denied all. Nana's lawyer also gave interview to the media in which he has mentioned of sending legal notice to Tanushree.
Also read:Tanushree Dutta's sister Ishita Dutta breaks silence on her claims