Fargo season 4 release date, cast, trailer, plot, story and everything you need to know
Here's everything you should know about Fargo season 4.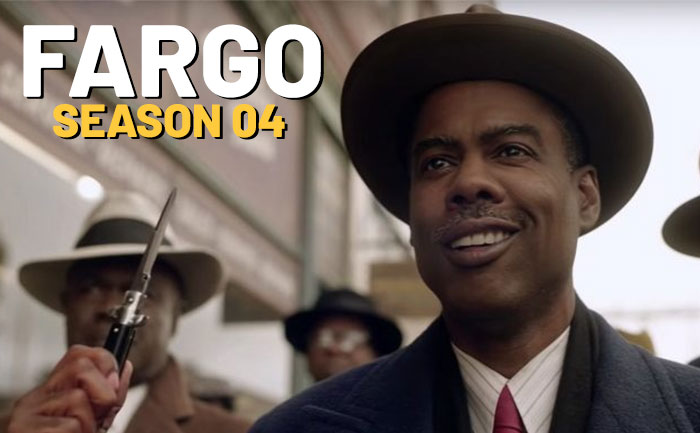 Fargo is surely one of the most popular American black comedy anthology TV series written by Noah Hawley. The show is said to be inspired by eponymous 1996 film. The series premiered on April 14, 2014, on FX. Since it is an Anthology, each season of Fargo sets in a different era and with a different story and mostly new characters and cast, although there is minor overlap.
Since three seasons of Fargo have already been premiered and the series has been renewed for 4th season, there are thousands of people are desperately waiting to watch Fargo season 4. If you are one of those looking for all the latest update such as release date, cast, trailer and story of Fargo season 4, you have come to the right place.
Yes, in this article, we have brought to you each and everything you should know about Fargo season four.
Fargo season 4 release date: When is Fargo 4 released?
The fourth season of Fargo was scheduled to release in the United States on Sunday (April 19, 2020). However, the release date of Fargo season 4 has been pushed ahead indefinitely after production was suspended due to the 2019–20 coronavirus pandemic
Fargo Season 4 Cast: Who will be in the cast of Fargo 4?
FX has already confirmed that Hawley is returning to Fargo Season 4 and there are reports making rounds social media that Chris Rock will play the lead in the upcoming season. Besides the lead cast, you can check out the remaining cast of Fargo season 4 below:
Chris Rock as Loy Cannon
Francesco Acquaroli as Ebal Violante
Andrew Bird as Thurman Smutny
Gaetano Bruno as Constant Calamita
Jessie Buckley as Oraetta Mayflower
Emiri Crutchfield as Ethelrida Pearl Smutny
Salvatore Esposito as Gaetano Fadda
Jeremie Harris as Leon Bittle
Jack Huston as Odis Weff
Amber Midthunder as Swanee Capps
Fargo Season 4 Plot: What will happen in the upcoming season?
The upcoming season of Fargo will have a new and unique story similar to previous seasons. The season 4th of Fargo will be set in the early 1950's Kansas City. The locale helps the two different migrations, one of which is from countries like Italy and other African Americans. They escape from Jim Crow and fight for a better American life.
FX has released the first details of the new season, which will take viewers to a new part of the country. Here's the synopsis:
In 1950, at the end of two great American migrations — that of Southern Europeans from countries like Italy, who came to the US at the turn of the last century and settled in northern cities like New York, Chicago — and African Americans who left the south in great numbers to escape Jim Crow and moved to those same cities — you saw a collision of outsiders, all fighting for a piece of the American dream. In Kansas City, Missouri, two criminal syndicates have struck an uneasy peace. One Italian, one African American. Together they control an alternate economy — that of exploitation, graft and drugs. This too is the history of America.  To cement their peace, the heads of both families have traded their eldest sons.
Is there a trailer for Fargo Season 4?
Yes, the makers of the series have already dropped the first trailer of Fargo season 4, it showcased the irreverent 1950s-set intra-political clashes of spit-shaking Kansas City gangsters.
We will replace it with the Fargo season four official trailer as soon as it officially drops, along with any other news, scoops and rumours. So bookmark this page for all your Fargo season four latest news.