Fast And Furious 9: Is Vin Diesel teasing return of Brian O'Conner with this picture?
Fast & Furious 9 Rumored to Bring Back Brian After Paul Walker's Brother Visits Set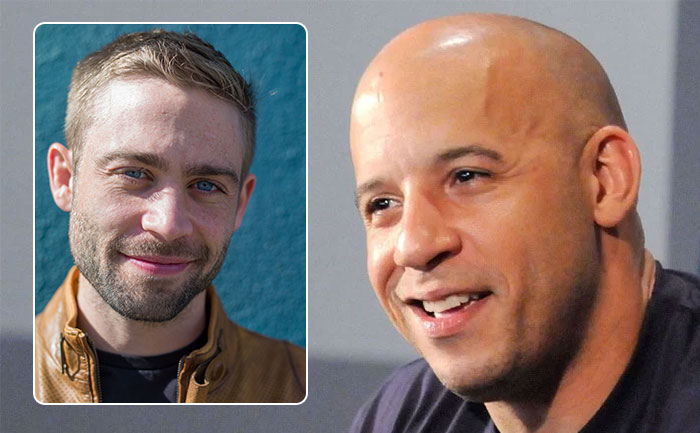 Vin Diesel starrer 'Fast And Furious' is one of the most loved franchise. The shoot of the latest instalment is on and pictures from the sets have left fans quite excited. Now Vin Diesel has shared a picture of late actor Paul Walker's brother Cody on the sets of the latest instalment. This picture has created a buzz on social media. Fans are wondering if Vin Diesel is teasing the return of Brian O'Conner.
Check out the viral picture here:
Not many know that Cody and his brother Caleb were stand-ins for Paul for Furious 7, helping that film finish Paul's scenes after the actor's tragic death in a car crash. Cody's presence on the sets of Fast & Furious 9 has left fans wondering if he is a part of the latest instalment.
The latest installment also has Nathalie Emmanuel, Tyrese Gibson (Roman), Jordana Brewster (Mia), Ludacris (Tej), and Emmanuel (Ramsey). The franchise will not have the Rock aka Dwayne Johnson in it. This is due to his creative difference with Vin Diesel. But he will be as Luke Hobbs in the Hobbs & Shaw spinoff, instead.
Nevertheless, the film will still include a wrestling star turned actor, John Cena. Apparently, he will be playing the antagonist in the film. As per reports, it was Paul Walker who brought John Cena to Vin Diesel for joining the cast of the 'Fast and Furious' franchise.
'Fast & Furious 9' is slated for a May 2020 release.
Also Read: John Cena is the new addition to the 'fast and Furious' Family