Fast & Furious 9: Vin Diesel in shock as stuntman is grievously injured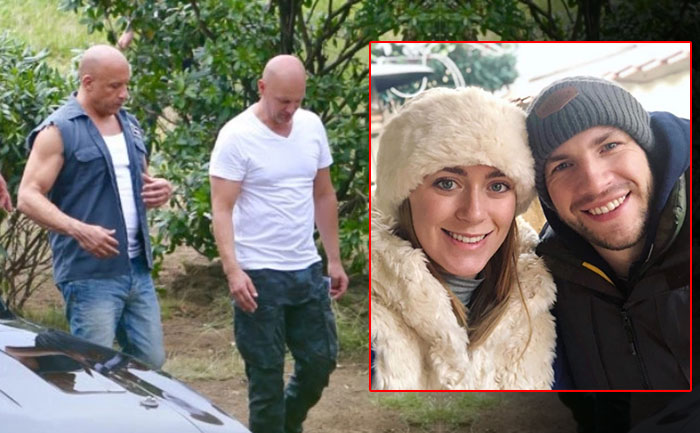 The shoot for 'Fast and Furious 9', came to a halt on July 22, after a stuntman was grievously injured on the sets. The stuntman suffered an injury in a horror fall of 30 ft, as his family watched on at Warner Bros Studios in Hertfordshire, England. Police and paramedics were rushed to the spot. The injured was soon taken to hospital in an air ambulance.
As reported by a source to Sun,  "They were filming a very high balcony scene. The stuntman leapt from the balcony attached to a safety wire, but it looks like the cable snapped. He was meant to be left dangling below the balcony via the wire and then lowered slowly to the ground, but he plunged to the ground and landed on his head. There were gasps and screams when the poor guy hit the floor.  Everything has now been closed on set and filming stopped. It's a crime scene."
A source said: "The stuntman fell at least 30ft — maybe a bit more. Vin Diesel was seen on set seconds after. He looked ashen, totally in shock and blinking back tears. He saw what happened."
Joe's fiancee Tilly Powell shared on FB, "Joe has suffered a serious head injury and is in an induced coma. He is stable and is being monitored closely throughout the night."
The crew was shooting at Leavesden Studios, UK. The studio had all eight  All eight 'Harry Potter' films, as well as other movies including 'James Bond' and the 'Mission Impossible' franchises, have been shot at the studios.
The ninth instalment stars Vin Diesel, Charlize Theron, Helen Miller, Michelle Rodriguez, wrestling champion John Cena, Jordana Brewster, Nathalie Emmanuel, and Lucas Black, with Finn Cole, Anna Sawai, and Vinnie Bennett being the latest additions to the film's cast.
It is scheduled to release on May 22 next year.
Also Read: Fast and Furious 9: John Cena feels honoured to join the franchise