Father Augstine Vattoly warned for protesting against rape accused Bishop Franco Mulakkal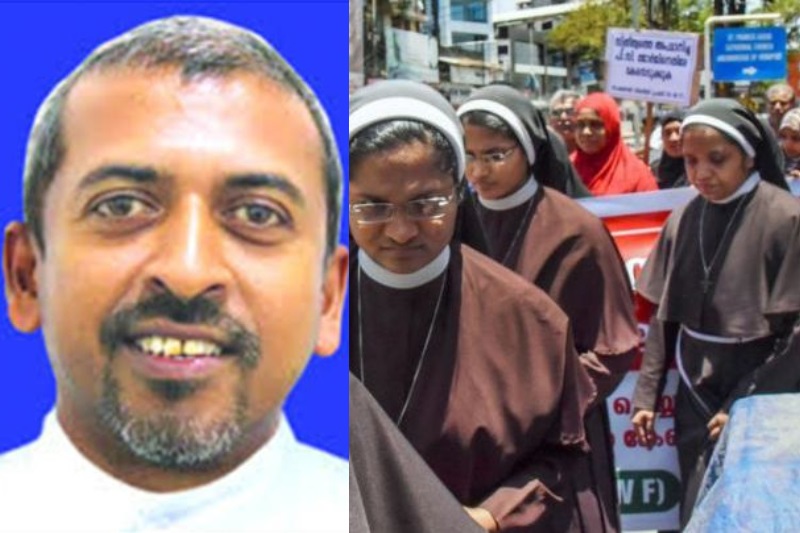 Father Augstine Vattoly, who organised protests in Kerala after the alleged rape of a nun by Bishop Franco Mulakkal, was given a warning by the church.
The Syro Malabar Church has warned Father Augustine Vattoly of punitive action for spearheading a fight against the regressive stands of the church and its reluctance to correct them.
In a letter to Father Vattoly, Apostolic Administrator of Ernakulam-Angamaly Syro-Malabar diocese Mar Jacob Manathodath warned him of consequences for organising a protest at the Thiruvananthapuram Secretariat in the name of 'Save our Sisters'.
It is to be noted that Father Augstine Vattoly had organised a protest outside the secretariat in Thiruvananthapuram against Bishop Franco Mulakkal.
Bishop Franco Mulakkal was accused of repeatedly raping a nun between 2013 and 2016. He was arrested in September and released three weeks later on conditional bail from a prison in Kerala He was welcomed by his supporters with rose petals and garlanded him on his arrival in Jalandhar.
The nun, in a complaint in June, alleged that she was raped by Franco Mulakkal 13 times, during his visits to a convent in Kottayam. The bishop has denied the charges.
Franco Mulakkal gave up his pastoral duties at the Jalandhar diocese of the Missionaries of Jesus, days after the nun wrote to the Vatican.
Also Read: Kerala nun rape case: Bishop Mulakkal's judicial custody extended