Kerala nun rape case: Bishop Mulakkal's judicial custody extended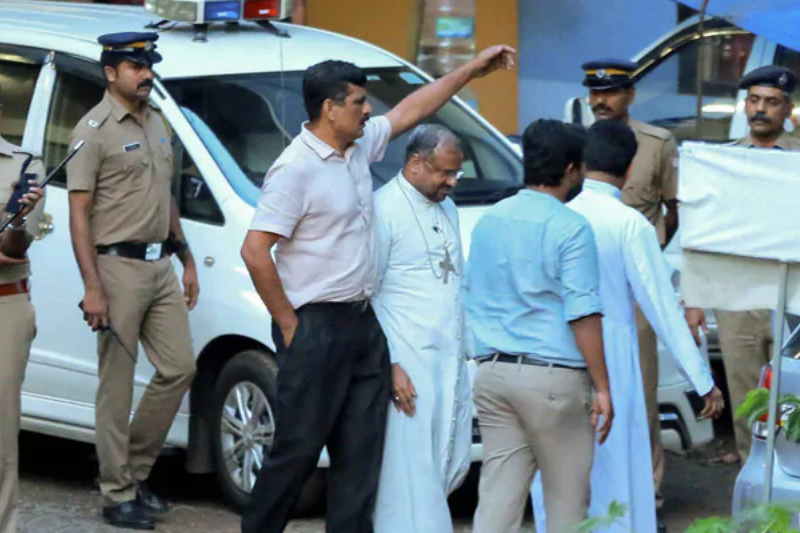 A Kerala High Court on Saturday extended the judicial custody of Bishop Franco Mulakkal till October 20 this year. Notably, Mulakkal was arrested on the charge of raping a nun repeatedly between 2014 and 2016.
Mulakkal was produced before Judge M. Lekshmi of the Pala Judicial Magisterial Court in Kerala, who extended his judicial custody for another two weeks. During the proceedings, Bishop Mulakkal informed the court that he had no problems in the Pala sub-jail where he has been kept since he was remanded.
Later, Mulakkal's counsel informed the media that they will soon approach the Kerala High Court to seek his bail.
Mulakkal, who heads the Roman Catholic Diocese in Jalandhar, Punjab, is the first Catholic Bishop in the country to be arrested on rape charges. He was sent to police custody till October 6 after he was arrested following three days of interrogation in the last week of September. However, on October 3, the Kerala High Court denied Mulakkal's bail plea.
In her complaint, the rape survivor nun had alleged that Bishop Mulakkal had raped her 13 times between 2014 to 2016. The victim hailed from the Missionaries of Jesus order of the Catholic Church.
The arrest of the accused bishop came after intense political pressure and a month-long protest in Kochi by five nuns seeking justice.
Also Read: Kerala nun rape case: High Court rejects Bishop Mulakkal's bail application