TikTok Star Jannat Zubair Rahmani's Favourite Everyday Hairstyles Revealed
List of of Jannat Zubair Rahmani's famous hairstyles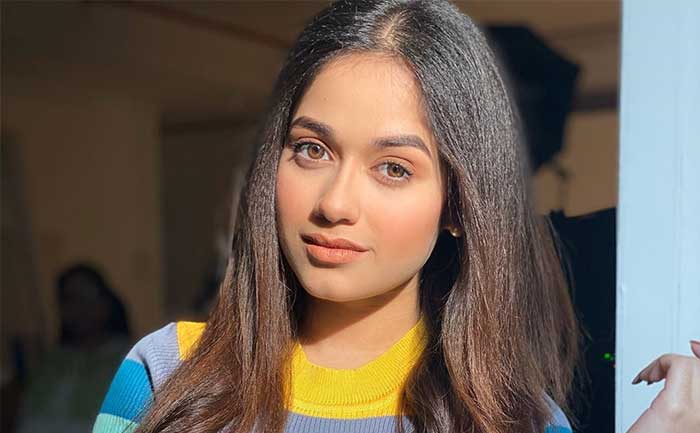 TikTok star Jannat Zubair Rahmani is no more an unknown face in India. Yes, the gorgeous social media star has always been in the news for her sizzling and hot photos and hairstyle. Yes, besides having praiseworthy acting skills, Jannat Zubair is arguably one of the most beautiful and youngest Indian actresses.
In September 2019, she became India's no 1 Tik-Tok creator after reaching 10 million followers and to celebrate her accomplishment she made a song titled 'Tik Tok Queen' which also featured Brown Gal and Viruss.
On 26 November 2018, she launched her own app titled 'Jannat Zubair Rahmani Official' through which she shares her makeup, hairstyle and fashion updates.
In this article, we bring to you Jannat Zubair's everyday favorite hairstyles. The Tik-Tok star has also made a YouTube video on the same.
Check out the full video:
Jannat Zubair Rahmani's Favourite Everyday Hairstyles:
The Messy Ponytail:
All you have to do is grab all your hair backward and tie it up. This hairstyle has gained a lot of fame because it's very simple and easy to opt for on casual day outs and also raced mornings. It completes your look without any extra troubles, it will surely make you stand out in the crowd and this is also known to be Jannat Zubair's go-to hairstyle.
The Messy Bun:
'The Messy Bun' is playful and chic and it's simple. It is a hack for your last-minute plans. No matter how you throw your messy bun together, the end outcome should make you feel satisfied and alluring.
 Go Half Up:
The half-up top knot has all the features of a fabulous hairstyle. It's simple and fast to do, it works on practically all hair lengths, and it's trendy. If you love the look of a messy topknot but like to wear your hair down, this technique is the perfect compromise.
The Pony Braid:
A pull-through braid looks alike to a regular braid, but it is formed of mini ponytails slid through one another. The most comfortable way to do this is to start with a ponytail, then "braid" your hair.
 Open Hair:
As the title itself suggests, it means all you have to do is leave your hair open. It's simple and chic.
The Samurai Look:
'The Samurai Look' is the styling of the long hair tied into a knot above at the back of the head. It features a knot attached strong at the back of the head.
The Band:
In this hairstyle, you can make a band of your own hair. First, part the section of your hair and then remove a particular part of your hair in the front to make your band. Later, tie the rest of your hair into a pony and the rest of the hair that has been left put it under your pony and secure it with clips or pins.
The Double Trouble:
'The Double Trouble' also known as 'PigTails' is quite simple and easy to do. In this, the hair is part of the center and joined up into two ponytails captivating all the hair as of the back of the head. It will give you a better look than a normal ponytail but also make you stand out in the crowd.