Film Director who intrigued Lionel Messi and Cristiano Ronaldo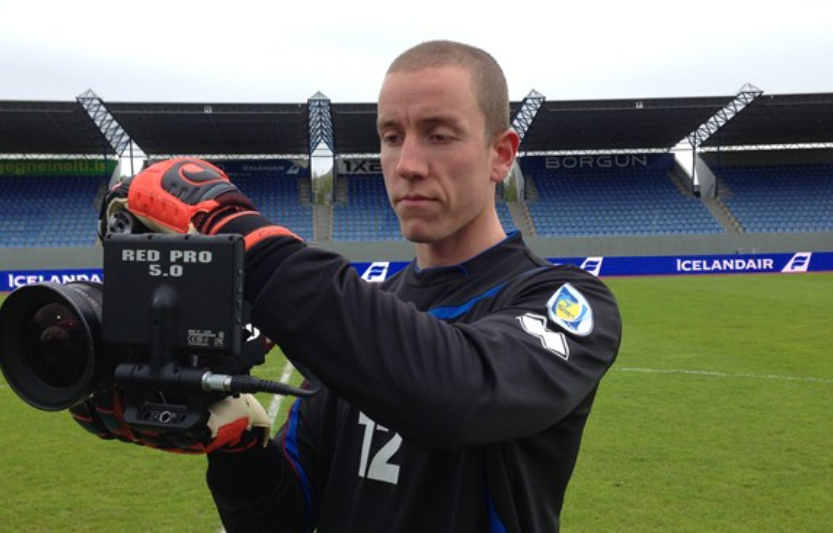 Cristiano Ronaldo and Lionel Messi are the best footballers on planet Earth. They have given nightmares to disparate sides. No goalkeeper has the courage to openly challenge these high class players but a brave heart Icelandic Film Director Hannes Halldorsson has done so. He pointed out saves that he executed facing the star footballers.
In Euro 2016, Cristiano Ronaldo hit 10 shots that were saved by Hannes Halldorsson and eventually the match ended in a draw. He continued the same in 2018 when he saved Messi's penalty that again resulted in 1-1 draw in the first group match of ongoing FIFA World cup in Russia.
The reason we address him Film Director Hannes Halldorsson is because he is a successful film maker. His past saw him being highly passionate for two things, Football and Film making. In his early days he was turned down by a local third division club which demoralized him big time and he almost quit football. But his Father inspired him not to quit and continue in the quest of chasing his dream of becoming Goalkeeper of his national side.
Hannes Halldorsson started working as a director in high school and made music for the girl band Nylon and surprisingly charged nothing for the same. Along with playing Football, he has done pretty well as a Director. He has made many award winning advertisements and movies including Iceland's Euro vision video in 2012. He also directed world cup themed Coca Cola advertisement with an iconic twist to Iceland's skol chant.
According to a report, 99.6 % people in Iceland watch when their team is playing and this is an absolutely unbelievable number. During the match Hannes Halldorsson must be all over the minds of fans as he features in the commercials as well as during the match. And with saves like those of Messi and Ronaldo, he will be loved more and more by people across the globe.