Finance Minister Piyush Goyal; Prices of food items have consistently come down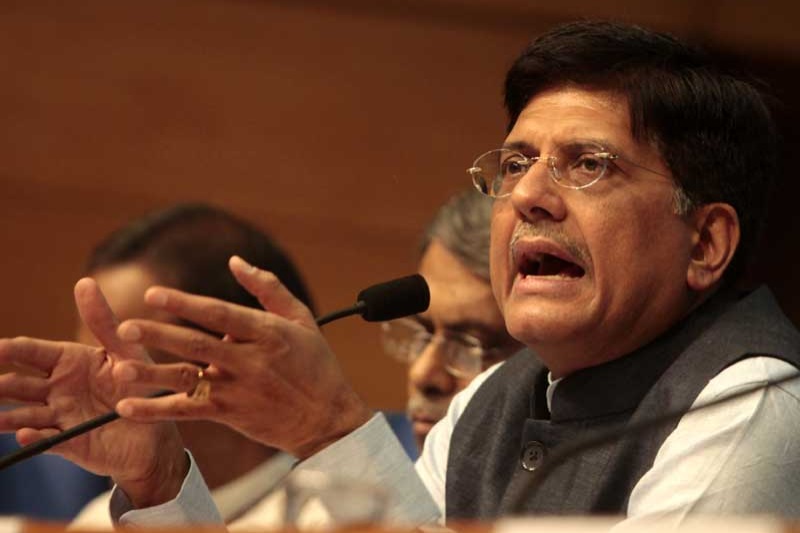 Finance Minister Piyush Goyal on Tuesday said that the government has managed to substantially bring down inflation and hence prices of most food items have come down too.
He also added that during the question hour session in Rajya Sabha, Goyal was asked if prices of food products had risen due to rise in the price of petrol and diesel. Goyal emphasised that prices of most food items have come down during the rule of the present government. "During our term, prices have consistently fallen.
"Inflation based on Consumer Price Index (Combined) for the month of June 2018 stood at 5% as compared to 4.9 % in May 2018 and 4.6 % in April 2018. There has been a significant moderation in overall inflation over the last three years owing to astute macroeconomic management and price monitoring by the government," the minister said.
Also Read: Post Demonetization, Gujarat reports highest fake currency Seizure
The Consumer Price Index (Combined) which averaged 4.9 % in 2015-16, to 4.5 % in 2016-17 and further declined to 3.6 % in 2017-18, he said.
Goyal further added that similarly food inflation based on the Consumer Food Price Index (CFPI) has declined from 4.9 % in 2015-16 to 4.2 % in 2016-17 and further to 1.8 % in 2017-18.
The Finance Minister said that the food inflation in June 2018 was just 2.9 %.
He said that if inflation figures for the last ten and not just three years, are looked at, they will reveal what is price rise and how it hurts the common man. He said while there may be a temporary rise in the price of a certain commodity largely inflation had remained under control.
Responding to a question on economic growth, he said,"International Monetary Fund had not reduced the country's growth projections and the economy was expected to show robust growth of over 7 % this year as well as the next. "We will be the fastest growing large economy."
To stress his point that prices have come down, Goyal shared the data of several food items. Arhar Dal was priced at Rs 109.63 per kg in 2015 but now the cost has come down to Rs 71.76.
The prices of Urad and Moong daal have shown a similar decrease, he said.
Goyal also said that subsidised food was provided to a large section of the population and a scheme first initiated in Chhattisgarh was being extended to the rest of the country.