Mumbai: Fire breaks out at Mahalaxmi building, Woman dies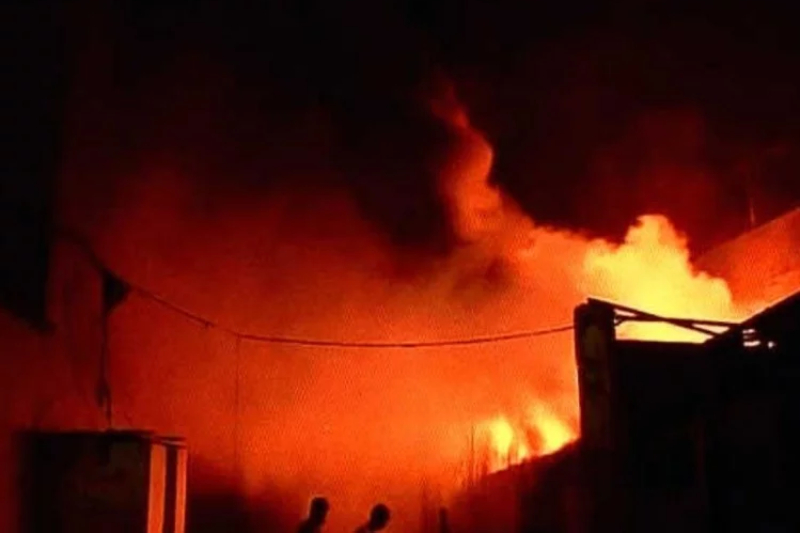 A massive fire erupted in Mumbai's Mahalaxmi area on Sunday morning leaving one elderly woman killed and several injured. According to reports, the fire has been doused and dozens of people have been rescued safely.
According to a report, the blaze took place on the third floor of an 18-storey Slum Rehabilitation Building (SRA) at Mahalaxmi.
According to the Times of India report, at least 60 residents have been rescued and 19 people were shifted to nearby hospital. The fire officials received a call around 3 am in the morning and sent four fire engines to the incident spot to control the fire.
The fire engulfed the electric wiring, electric cable starting from 3rd floor to the top floor in the electric duct. People on upper floors were unable to come out owing to thick fire smoke but were rescued by firemen, reported TOI.
Earlier this month, at least two people were killed after a fire erupted in Mumbai's Andheri area. "A level-2 fire broke out on 10th and 11th floor in Kadam Chawl SRA building in Andheri. The blaze took place near Oberoi Tower on Vira Desai road in Andheri West area, " the news agency ANI had tweeted.
Also read: Mumbai: Fire breaks out on sets of Shah Rukh Khan's film 'Zero' in Film City