Fire Safety: Use Your Head Or Loose Your Life!
A fire incident is an undesirable event which not only takes lives of people encountering it but also shows the depth of damage it causes due to its quality of emitting heat. It results into lot of property damage because it is happenstance. However, we can not miss the major reason behind occurrence of such fire accidents is incautious behavior.
Not so common fire mishaps are now witnessed frequently by the people in India. Don't you think that these accidents have similar reasons to break out.
Imagine, after a meal in night you want to have a cup of coffee so you go to the kitchen, to ignite the stove. At the same time you feel, you should also have a bath to feel fresh so you switch on the gas geyser. Progressively, you feel there are to many mosquitoes entered in house so ignorantly you pick up a repellent spray to spread over the surface. With in no time your mother will advice you to do not spray any 'Fahrenheit' which can cause a definite damage to lives.
Here, in this story, the mother was the Savior but not always there would be anyone who will act like a rescuer. Although, a mother always guards her creation but we act dumb enough to be ignorant of such small small cautions which can save us from major mishaps.
Following are the major fire accidents which took place in India, let's know the reasons behind these mishaps and try being alert:
1. The incident occurred at the Rajiv Marriage Palace in Dabwali, where the local DAVPublic School was holding its annual prize distribution function. A synthetic tent, which had been set up inside the building, caught alight when an electric generator short-circuited. At least 400 people died in the fire, and another 160 were injured.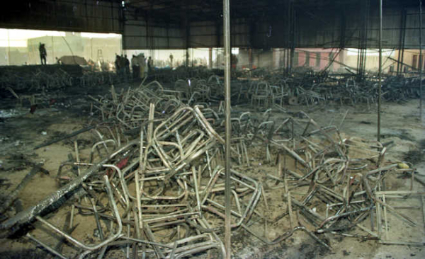 2. Brihadeeswarar temple fire is a fire accident that occurred during the consecration of the Brihadeeswarar Temple on 7 June 1997 in Thanjavur, Tamil Nadu, India. The accident was caused by a spark due to fire cracker that caught up the thatch. A stampede occurred due to the panic created, and a total of 48 people were killed and left more than 200 people injured.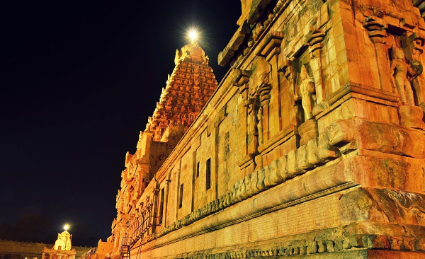 3. In the Shree Lee International footwear factory of Agra, Uttar Pradesh fire broke out and 42 people were killed on June 26. It appeared the building lacked fire safety measures.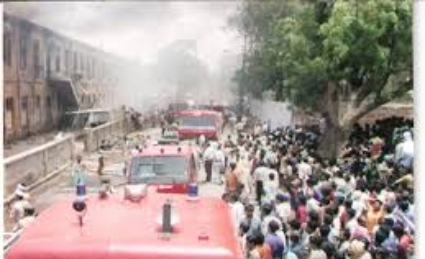 4. 2004 Kumbakonam school fire accident happened in a school in Kumbakonam town in Thanjavur district in Indian state of Tamil Nadu. A total of 94 students of the primary section of the Krishna English Medium School were burnt to death in their classroom as the thatched roof caught fire on 16 July 2004. The fire sparked from the midday meal kitchen thatch and spread to the upper level.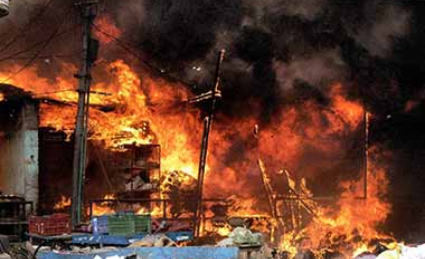 5. On 10 April 2006, a fire swept through a consumer electronics fair in Victoria Park, Meerut, killing 65 people and injuring 150 others. The fire was said to have been caused by a short circuit.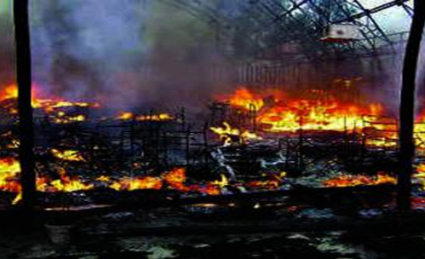 6. An electrical short circuit is suspected to be the cause behind the fire leading to explosions in two cracker factories here, resulting in the death of 32 people, including five women and 10 children. In Khusrupur, Patna.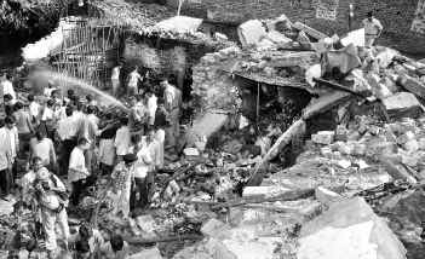 7. The fire broke out around 3 a.m. in the basement of the seven-storey building of the Advanced Medical Research Institute (AMRI) Hospitals at Dhakuria. At least 90 people were killed in a fire.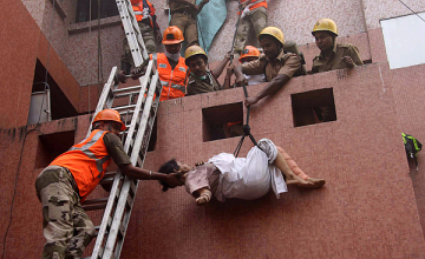 8. The Uphaar Cinema fire,one of the worst fire tragedies in recent Indian history, occurred on Friday, 13 June 1997 at Uphaar Cinema, in Green Park, Delhi, during the 3-to-6 pm screening of the movie Border.Trapped inside, 59 people died, mostly due to suffocation, and 103 were seriously injured in the resulting stampede. Two transformers installed got blasted.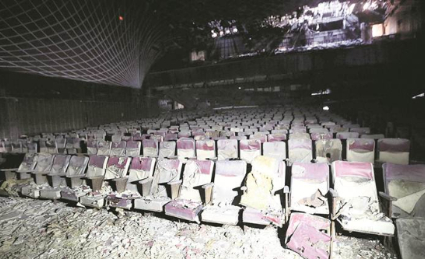 9. The Kamala Mills fire was a fire accident at the Kamala Mills Compound in 1 Above Pub and Mojo's Bistro pub situated in Lower Parel area of Mumbai which resulted in the deaths of 14 people and several injured on 29 December 2017.