Bharat: 5 Reasons To Watch Salman Khan And Katrina Kaif Starrer
The movie hit the screens on June 5.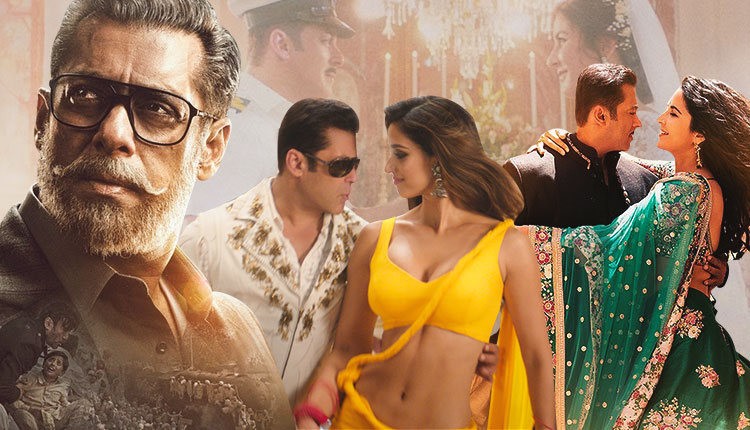 Today is a day for double celebrations. Apart from the celebrations of Eid al-Fitr, today is a big day for all the Bhaijaan fans as Bharat has hit the screens today. The theatres are running full and the movie is getting a positive response from the public. Everyone is just raving about 'Bharat', especially Salman Khan's performance in five different looks.
If you haven't watched the movie yet, the below-mentioned reasons will make you book your tickets right now.
Salman Khan-Katrina Kaif
There is no doubt in the fact that Salman and Katrina spell magic on screens and with their chemistry, they have wooed the audiences with films like 'Ek Tha Tiger' and 'Tiger Zinda Hai' among others. Their chemistry has been in the news much before the release of the movie and trust me, you can see that chemistry between the two in the movie. In Bharat, we see both Bharat (Salman Khan) and Kumud (Katrina Kaif) in love with each other. Even after growing old together, they manage to retain that spark and zeal in their relationship.
5 Avatars of Salman Khan
With 'Bharat', Salman Khan has donned five looks from the range of 18 to 70 years of age. Every look of his is whistle-worthy, especially his salt and pepper look of 70-year-old. The strength, energy and physique he has even in his 70s are sure to make the youngsters go green. From his daredevilry acts in the circus to fighting with the goons at the old age is really applaudable.
Songs
Bollywood movies are incomplete without songs and good music and compositions are always like the cherry on the cake. The music has already won the hearts of the audience even before the release of the movie. While songs like 'Slow Motion' and 'Aithey aa' will make you groove, 'Zinda' and 'Turpeya' will revive the love for your nation. Romantic music lovers will add 'Chashni' to their playlist. Music composers Vishal-Shekhar has added soul to the movie with their music and director Ali Abbas Zafar has rightly placed them in the screenplay of the movie.
Emotional Connection
Bharat is a movie about the journey of a  man and a nation together and a few scenes in it will leave you in tears for sure. The emotional connection Bharat (Salman Khan) shares with his father Gautam (Jackie Shroff) is heart touching. Apart from this, Bharat has emotions that you will be able to relate on different levels.
Comedy
While some scenes of Bharat will make you shed a few tears of yours, the one-liners and comic timings specially by Sunil Grover (Vilayati) and Aasif Sheikh (Salman Khan's on-screen brother-in-law) will make you laugh out loud. And a special mention to the child actors who won our heart with their comedy and punch lines.