Sophie Turner confesses of watching clips of Priyanka Chopra in Bollywood films
Sophie's movie X-Men Dark Phoenix had a world premiere on Tuesday night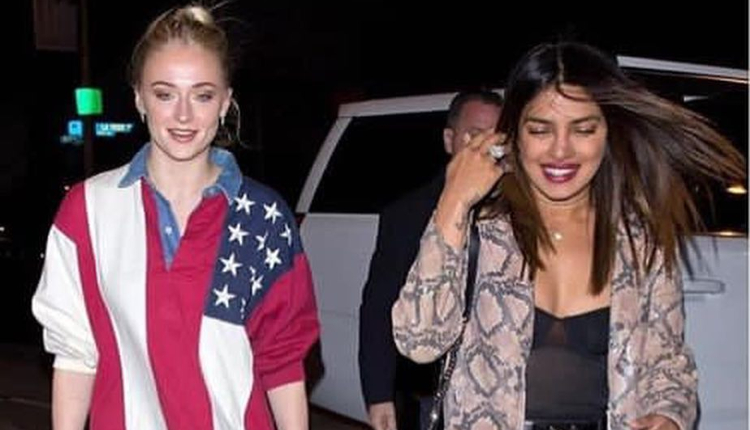 Sophie Turner and Priyanka Chopra share a great bond together. They were spotted hanging out together even before PeeCee's marriage to Nick Jonas. Sophie's movie X-Men Dark Phoenix had a world premiere on Tuesday night.  As reported by Pinkvilla, in South Korea Sophie spoke at length about her movie and also confessed to watching movie clips of her sister-in-law Priyanka.
When she was asked if she would like to do a Bollywood movie as Bollywood and Hollywood work well together, Sophie said, "Totally. I would love to. I love kinda seeing the big spectacles Bollywood movies are, just the way they create these beautiful decades on sets, I would love to be a part of it and do a bit of singing and dancing."
Evan Peters who plays the role of Quicksilver then said, "As long as I have to say Jai Ho in the end, I am in."
Sophie, later on, said that she hasn't watched many Bollywood movies. "I have only looked up clips of Priyanka," said Sophie.
Well, we would love to see Sophie and Priyanka together in a movie. What about you?
Sophie has played Jean Grey in Dark Phoenix and while talking about the movie she said, "I think it is wonderful. It is a combination of all the past X-Men series. It is a wonderful climax. If this is really the end, then it is a perfect round off because it is the ultimate test for the X-Men but there is always other avenues to explore with this."
It is releasing on June 7 in India.
Also Read: Dark Phoenix: This Chinese Poster Of Sophie Turner Starrer Is A Piece Of Art