'Flag-bearer of nepotism'; Karan Johar slams trolls in style, who demand Taimur be cast in 'Takht'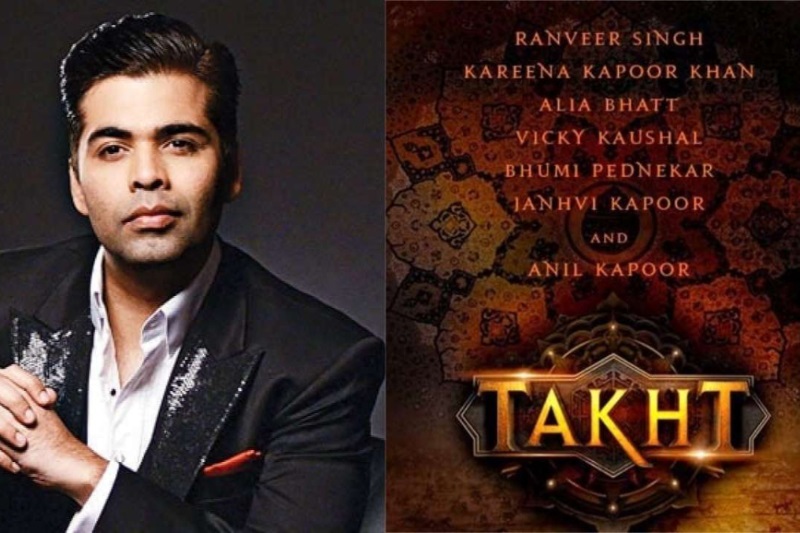 Trolls have taken over the social platform; there is no say about it. Often we see B-town celeb coming under the target of these trolls. Yet we've seen in the past, Bollywood celeb have proven themselves to be always on the defensive side while addressing these trolls. Karan Johar, however, is not one known to be particularly feisty when it comes to defending himself on social media?
Its only been few days since Johar has announced his coming film, Takht, a grand multi-starer featuring the likes of Ranveer Singh, Alia Bhatt, Kareena Kapoor Khan, Vicky Kaushal, Bhumi Pednekar, Janhvi Kapoor and Anil Kapoor. Moments after the announcement, he was besieged with Twitter users bashing the noticeable 'nepotism' present in the casting. Karan Johar has always been on the centre of 'nepotism' debate since Kangana Ranaut called him out for it on his show. Many users even suggest that Bollywood's young prince, Taimur Ali Khan, be cast as well.
All nepotism except Vicky and Bhumi. Howcome someone like Kangna Ranaut never finds herself in movies being cast by you! Your insecurity?

— ashok tyagi (@ashokt123) August 9, 2018
You forget Taimur…..??

— prem narayan patel (@premnarayansays) August 9, 2018
We want #TaimurAliKhan please

— ?HEAD TAIMURIAN? (@DevRukmini) August 9, 2018
Karan started on a defensive while addressing the users at first.
You must stop immediately or the world will come to a drastic end! https://t.co/wn62oCcrhA

— Karan Johar (@karanjohar) August 12, 2018
Ma'm…your clever coinage is original and has a dash of humour but nothing can match your beautiful DP image! Hand on chin and looking at an undisclosed location…. https://t.co/I5rd66894A

— Karan Johar (@karanjohar) August 12, 2018
Later Johar resorted to his usual style
Hello uninformed person! You cannot promote something that is already a big hit! https://t.co/ptC84yzdDj

— Karan Johar (@karanjohar) August 12, 2018
Also Read: Yamla Pagla Deewana Phir Se; Salman Khan and Sonakshi Sinha iconic Song Rafta Rafta