Noisy face-off between pro-India and pro-Khalistan supporters in London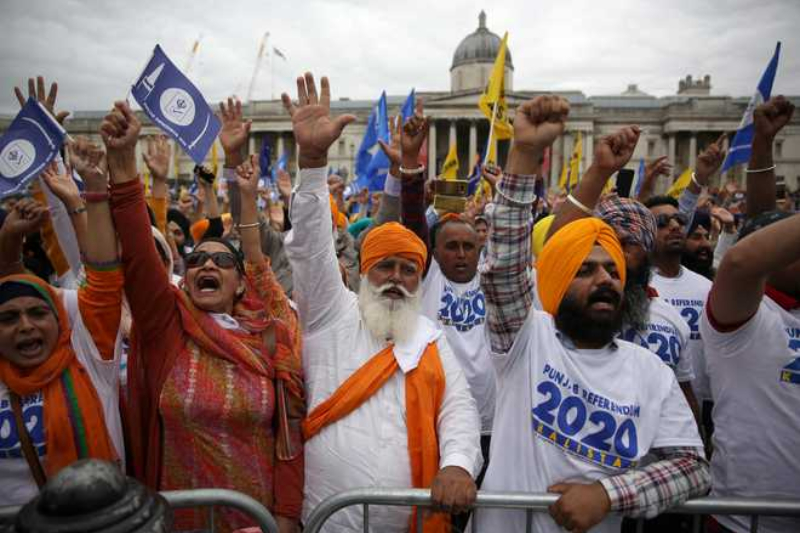 London on Sunday witnessed a face-off between pro-Khalistan and pro-India supporters.  During an event to call for a referendum for an independent Punjab at London's Trafalgar Square.
Khalistan movement is a Sikh separatist movement, which seeks to create a separate country called Khalistan by separating Punjab from India.
More than 2,500 pro-Khalistan supporters gathered for the event, US-based Sikhs for Justice, called a 'London declaration" to hold the 'referendum' in 2020. The event saw a huge participation from people who travelled from parts of Europe and elsewhere for the event.
As per HT report, the event was allegedly backed by elements in Pakistan.
UK police made it sure that there were a considerable amount of officers to segregate the pro-India and pro-Khalistan groups. India tried to get the event called off on the grounds of freedom of expression. British authorities rejected the plea, which renewed strain in bilateral relations.
In an official statement to London, Indian authorities were disquiet, which reflected in the statement: That allowing it to go ahead amounted to 'a separatist activity which impinged on India's territorial integrity' and seeks to propagate violence, secessionism and hatred.
The pro-Khalistan supporters used slogans of Khalistan and against the Indian government, while pro-India group held placard (including some with an image of PM Modi), sang patriotic songs and danced to the accompaniment of loud dhols.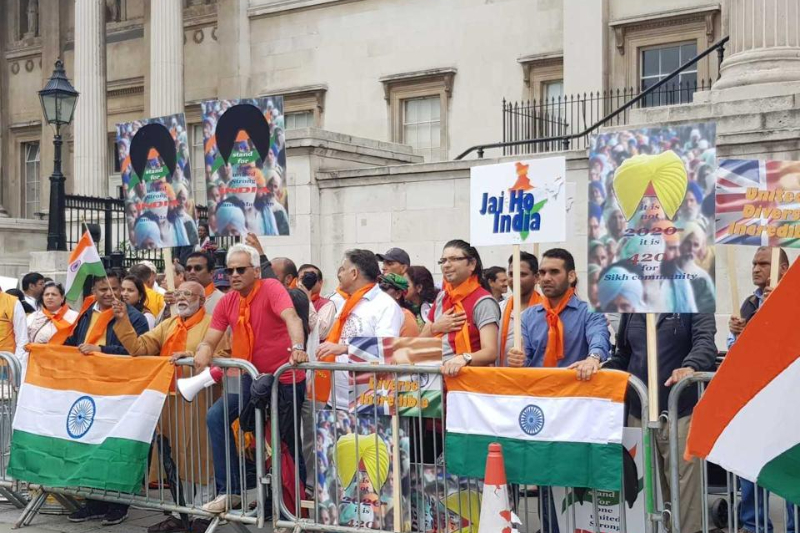 "Relations between India and Britain are strained at the moment. Giving permission for this event will not help. Britain is clearly encouraging separatist activity. We came here to give out the message that we stand for a united India," Shekhawat said.
Speakers at the event included Pak-origin Nazir Ahmed, member of the House of Lords, declaring his support for Khalistan.
The speakers of the event recalled operation Bluestar and the anti-Sikh riots after Indira Gandhi's assassination.
Also Read:  India issues demarche to Britain over proposed pro-Khalistan event In London