FM Nirmala Sitharaman: Debit card holders can withdraw cash from any ATM for free
Debit card holders will now be able to withdraw money from any bank ATM for free for the next three months.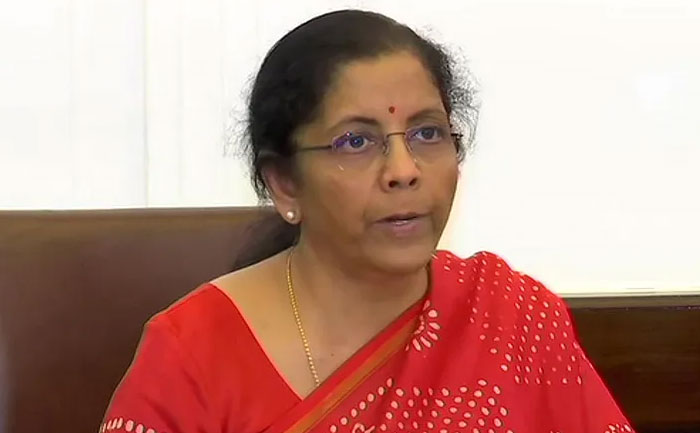 Union Finance Minister Nirmala Sitharaman has addressed the media today on March 24, 2020. In Today's media interaction, Nirmala Sitharaman has extended the deadlines of Income Tax filling, Aadhar Pan linking and GST filing. FM has also extended the deadlines for various schemes including Vivaad se Vishwas and Sabka Vishwas.
Sitharaman has also revealed that the Government is working on an economic package, which will be announced at anytime soon. The Economic package will deal with COVID-19 crisis and keep the economy afloat, amidst complete lockdown announced by 32 states and union territories to combat the outbreak of coronavirus.
The Finance Minister has also spoken about statutory and regulatory compliance matters related to income tax, GST, insolvency and bankruptcy code, fisheries, bank-related compliances and commerce-related announcements. 
Key Highlights From Union Finance Minister Nirmala Sitharam's Conference
The government to announce an economic package soon.
Income Tax
For fiscal year 18-19, the last date for filing income tax returns has been pushed from March 31 to June 30, 2020.

For delayed payments made till June 30th, interest rate reduced from 12 to 9 per cent.

There will be no extension for TDS but the delayed deposit will see a reduced interest of 9 per cent till June 30, 2020.

The Aadhaar and pan linking

deadline

has been extended to June 30 from March 31.

Vivaad se Vishwas

scheme to

be extended to June 30 and from now there is no additional charge till June 30. 

Due dates for issue of notice, intimation, filing of the appeal, submission of the income tax return and any other document or compliance matter by the taxpayer including saving instruments or capital gains under income tax act, wealth tax act, Benami property act, STT law, CTT law, Vivaad se Vishwas law, where the time limit was expiring in March shall all be extended to June 30, 2020.
GST
The last date for filing of March, April and May GST returns all are being extended to June 30.

For companies which have less than 5 crore turnover, no interest, late fee or penalty will be charged.

For bigger companies, no late fee or penalty for first 15 days but interest will be charged at a reduced rate of 9 per cent.

The last date for filing return under the composition scheme has also been extended to June 30.
Central customs and central excise
The last date of Sabka Vishwas scheme has been extended from March 30 to June 30, 2020. No interest charges to be applied if people pay up to June 30, 2020.
Customs clearance will operate 27×7 till June 30 despite lockdown.
Company related matters under Ministry of corporate affairs
For the MCA 21 registry, there is a prohibition issued from April 1 till September 30. There shall not be additional fees for late filing.

The applicability of the companies

auditor's

report order 2020, which was supposed to have been brought into force in 2019-20, shall now be made applicable from the fiscal year 2020-21.

For 2019-20, if the independent directors of the company have not been able to hold even one meeting, the same shall not be seen as a violation.
Company's provisions
For new companies, there is a requirement to file declaration for the commencement of business within six months of incorporation. The time has been extended to 12 months.

There is a requirement to invest 15 per cent of debentures maturing during a particular year in specified instruments before April 30. Now it can be done by June 30.
Insolvency Bankruptcy Code
To prevent triggering insolvency Bankruptcy proceedings against MSMEs the threshold for default is being raised from Rs 1 Lakh to Rs 1 crore.
If the situation remains the same after April 30, section 7,9 and 10 of the IBC may be suspended for six months.
Fisheries- compliance related to import permits
All sanitary import permits for import of shrimp groot stocks are being extended by another 3 months. In addition, the delay up to one month in the arrival of consignments will be overlooked.

No additional charge for rebooking of quarantine cubicles for cancelled consignments in aquatic quarantine facilities in Chennai.

The verification of documents and grant of NOC for quarantine will be relaxed from 7 days to 3 days.
Department of Financial Services
Debit cardholders will now be able to withdraw cash from any bank ATM for free for the next three months.
There will not be any minimum balance requirement fee.
The bank charges to be reduced for digital trade transactions for all trade, finance consumers.