Fodder scam case: Lalu Prasad Yadav surrenders before CBI court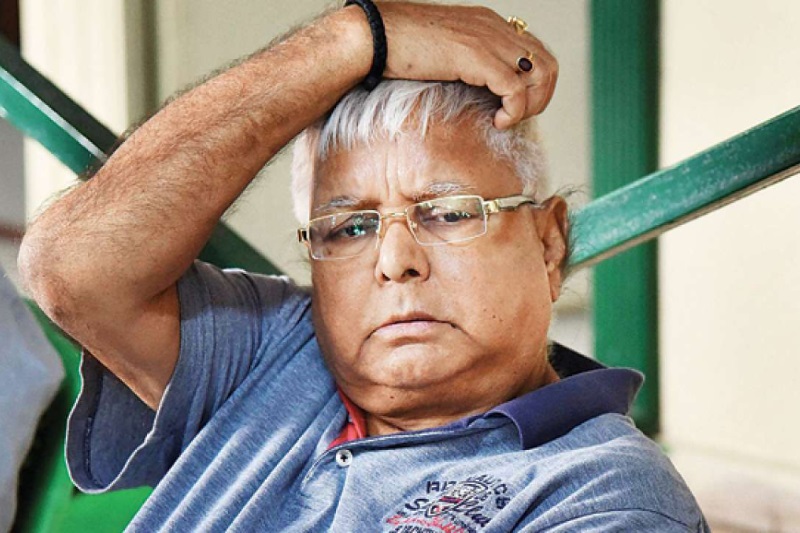 On August 30, Rashtriya Janata Dal (RJD) chief Lalu Prasad Yadav surrendered at a special CBI court in Ranchi after the Jharkhand High Court cancelled his provisional bail. "I am following the court's order. I am unwell but I am still surrendering," he informed reporters outside court.
The former Chief minister of Bihar has been convicted in four cases of crores of rupees in the fodder scam. He was granted bail on medical grounds in May 2018. By August 30, he had been ordered to surrender by the high court.
Jharkhand: RJD Chief Lalu Prasad Yadav reaches CBI Court. He had been ordered to surrender today by Ranchi High Court. #FodderScam pic.twitter.com/v2XbU9BBC5

— ANI (@ANI) August 30, 2018
Doctors of Asian Heart Institute (Mumbai) will do a check up of Lalu Prasad Yadav and then inform Court about his condition: Prabhat Kumar, Yadav's Lawyer after Yadav surrendered before Court earlier today. pic.twitter.com/Ob3enmpHCL

— ANI (@ANI) August 30, 2018
On Wednesday, Lalu, who had been undergoing treatment in a Mumbai hospital, reached Ranchi. "Bolna nahi hai. Instruction hai. Tabiyat theek nahi hai (I have not to speak (with media). There are instructions. My health is not good)," Lalu Prasad told reporters while on his way to his wife Rabri Devi's residence at 10, Circular road.
Since December, the RJD leader, had been lodged in Birsa Munda Central Jail and he was granted six weeks provisional bail in May. After his bail was further extended till August 14 on account of his health, the court asked him to surrender on or before August 30.
The fodder scam reeks of the humongous amounts of illegally withdrawn money from government treasuries in different districts for the animal husbandry department in undivided Bihar during the 1990s when the Rashtriya Janata Dal was in power in Bihar.
Jharkhand Vikas Morcha chief Babu Lal Marandi met Lalu Prasad Yadav in Ranchi. Yadav has been ordered to surrender today by HC in connection with fodder scam pic.twitter.com/b0l9ihuwLN

— ANI (@ANI) August 30, 2018
Also Read: Courts to consider verdict on Lalu, Rabri on September 11