Football fanfare in the land of ballet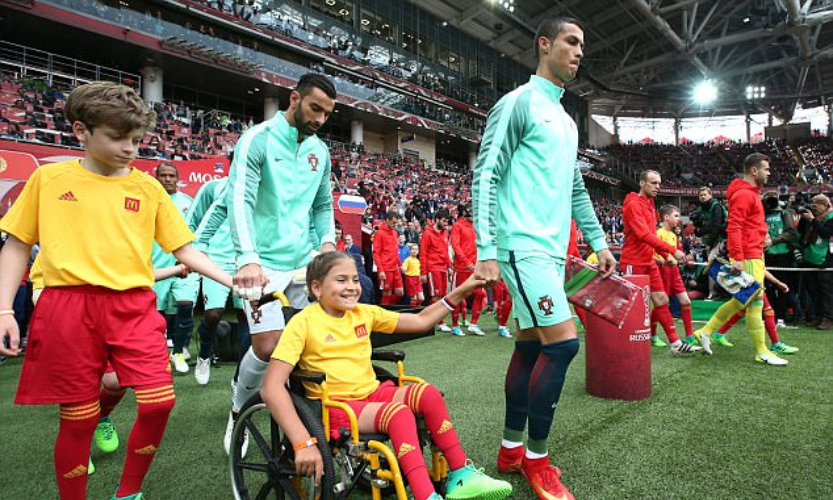 FIFA World cup is nothing short of a festival that enlightens fans all over the world. This event brings great excitement and enthusiasm amidst fans. A bundle of memories are inscribed in minds of people and when it starts fading away, it's already four years and new carnival is on the edge. FIFA World Cup was first played in year 1930 and it has seen some extraordinary fans since its inception.
The craziness has reached different level's with growing years. People travel from one part of the world to the other in order to support teams. This is one reason we see football fans animated and in high spirited during matches. FIFA world cup 2018 is nothing different. There are some mind boggling stories already with the tournament unfolding in its introductory phase.
A Lionel Messi fan traveled 4000 km's on cycle from Iran to watch his idol play in the World Cup. Though he ended up witnessing a missed penalty by the Argentine, it was an impeccable effort by the 28 year old. He will be delighted if Messi turns tables around in the coming matches.
There is a special access ticket section for obese category to watch a FIFA World cup match. Miguel from Peru failed to get normal tickets in time so he decided to put on 25 kg weight in three months in order to experience the thrill. His efforts didn't go in vain as FIFA approved his application as he managed to increase his Body Mass Index.
This proves that fans are the ones who make football most special and loved sport around the globe. Its only unfair that one team comes out victorious dejecting other nations. But its commendable that these fans return after every four years in hope to see their teams perform.