Forever 21 files for chapter 11 Bankruptcy
Fashion retailer forever 21 filed for chapter 11 bankruptcy on Sunday. It will shut down its stores in Asia and Europe.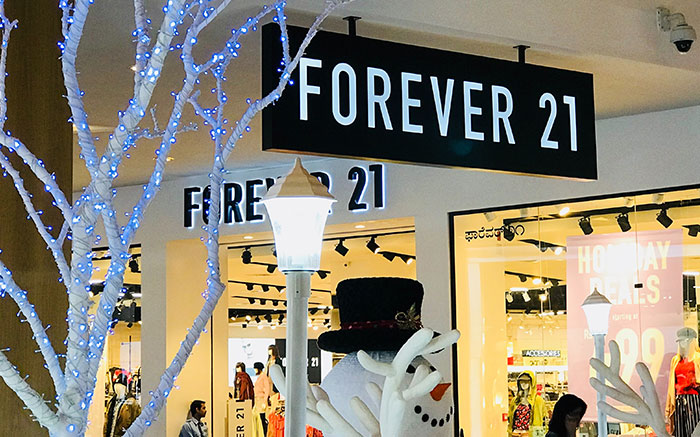 In the 1990's fashion brand Forever 21 was a big name and rose to popularity like other brands Zara and H&M. It was the only choice in fashion brands among teenagers and young people. Among other famous brands such as Diesel USA and Barneys New York it has also joined them for Bankruptcy Protection as its inability to deal with their online competitors.
The iconic fashion brand's popularity became a rage at the time of Great Recession. Later on it took its place in giant shopping malls. However, over the last year, it has failed to attract the attention of the young customers to their chain. Customers are now looking forward to Eco-friendly clothes and not the throw-away clothes that once was a big hit and a trend.
With this, the company has decided to shut down most of its international stores in Europe and Asia. It requested for a court protection. Moreover, it will also close down about 178 stores in the US itself. As the customers shift towards online retailers such as Amazon, it asked for court protection from their creditors to resume their business.
"This was an important and necessary step to secure the future of our Company, which will enable us to reorganize our business and reposition Forever 21″ said Linda Chang, Forever 21 executive vice president.
As a last bid in the state of Bankruptcy, the fashion retailer would resume with the pattern of exchange, gift cards and returns so that the usual customers spend gift cards so that the retailer could liquidate out of it.
Also Read: Selena Gomez Fans Are Not Happy With Justin Bieber And Hailey Baldwin's Throwback Photo